SHOP eBOOKS | SHOP BOOKS| SHOP DVDs | SHOP CDs | SHOP YOGI TEA
Sexuality and Spirituality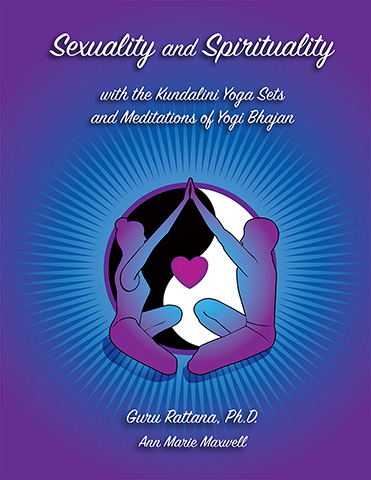 BUY NOW: ONLY $31.90
Retails for: $34.95 You save: $3.05 (9%)
New Updated and Expanded 2nd Edition
Also available as an eBook - $17.59
Sexuality and Spirituality offers both men and women the real prospect of great sex with deep intimacy, contentment, satisfaction, and divine connection. This amazing manual reveals previously secret Kundalini Yoga sets and meditations from which you can find the means to achieve your greatest joy and fulfillment.
ARTIST / AUTHOR BIOS

Guru Rattana, Ph.D., author, teacher and teacher of teachers, has been a student and teacher of Kundalini Yoga and Meditation for over 40 years. She literally lives and loves Kundalini Yoga, and has devoted a large part of her life to teaching and writing books about this amazing technology.
---
OTHER PRODUCTS BY OR FEATURING GURU RATTANA PHD:
PRODUCT DETAILS
Manual (comb binding) 220 pages
ISBN: 9781888029239
Publisher: Yoga Technology Press, Edition: 2018
Catalog: P01013
Product Dimensions: 11 x 8.5 x 0.5 inches (27.9 x 21.6 x 1.3 cm)
Shipping Weight: 1.3 lbs (0.59 kg) Shipping Options
Yoga Technology Sales Ranking (all products): 3
---
CUSTOMERS WHO VIEWED THIS ITEM ALSO BOUGHT: