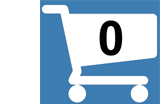 Weight Loss with Kundalini Yoga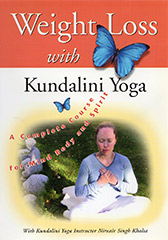 BUY NOW: ONLY $16.95
Retails for: $20.95 You save: $4.00
NEW! - SHOP eBOOKS | SHOP BOOKS| SHOP DVDs | SHOP CDs | SHOP YOGI TEA
A Complete Course for Mind, Body and Spirit
In Weight Loss with Kundalini Yoga, Nirvair Singh shows you effective techniques to help you lose weight, and discover some of the secrets of healthier living.
This complete program has four very effective and sections.
The first section is a 35 minute Kundalini Yoga series that will help you to lighten up. It is for clearing and releasing.
The second section has two self-nurturing and healing meditations. It includes a 3 minute breath meditation that will allow you to remain steady in the program, and a beautiful but simple 11 minute meditation that will help you clear past events and reduce fear of the future.
The third section covers yoga-style walking and running techniques, and the fourth section contains valuable information for a healthy lifestyle.
ARTIST / AUTHOR BIOS

Nirvair Singh Khalsa - The Alaskan Yogi - began studying with Yogi Bhajan in 1970. He is a retired university instructor and taught classes in Kundalini Yoga at the University of Alaska, from 1975 until 2007. He is a prolific author with a total of 23 books and DVDs to his credit.
---
OTHER PRODUCTS BY OR FEATURING NIRVAIR SINGH:
PRODUCT DETAILS
DVD running time = 66:00
ISBN: 1889679224
Director: Nirvair Singh Khalsa
Manufacturer: NSK Productions. Released: 2003
Catalog: DV04015
Product Dimensions: 7.5 x 5.4 x 0.6 inches (19.0 x 13.7 x 1.5 cm)
Shipping Weight: 0.25 lbs (0.11 kg) Shipping Options
Yoga Technology Sales Ranking (all products): 66
---
CUSTOMERS WHO BOUGHT THIS ITEM ALSO BOUGHT: