| | | |
There is No App for Happiness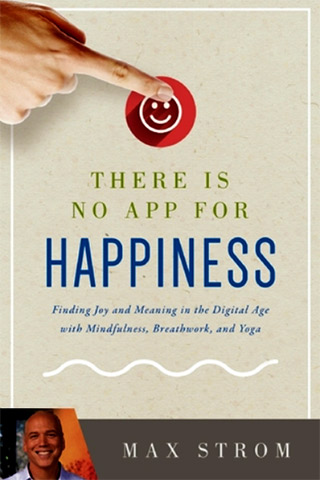 Taking back Control of our Lives and Finding Joy and Meaning in the Digital Age
In this revolutionary book on discovering your happiest self, There Is No App for Happiness, author Max Strom illustrates three imperatives to take back control of our lives. Technology has expanded at such a rate that nearly every aspect of our world has been affected — yet there has been no corresponding expansion of personal happiness. Instead, we find that the wealthiest societies of the world have become depressed, anxious, sleep deprived, and overmedicated.
ARTIST / AUTHOR BIOS

Born with severe clubbed feet, Max Strom spent much of the first six years of his life with his feet confined in plaster casts and braces. Today, he is known for inspiring and impacting the lives of people from all walks of life, teaching breathing patterns and personal transformation worldwide.
OTHER PRODUCTS BY OR FEATURING MAX STROM:
PRODUCT DETAILS
Book softcover 251 pages
ISBN: 9781634502887
Publisher: Simon & Schuster, Edition: 2016
Catalog: p04021
Product Dimensions: 8 x 5.5 x 0.9 inches (20.3 x 14.0 x 2.3 cm)
Shipping Weight: 0.85 lbs (0.39 kg) - Shipping Options
Yoga Technology Sales Ranking (all products): 404
CUSTOMERS ALSO VIEWED: