| | | |
A Life Worth Breathing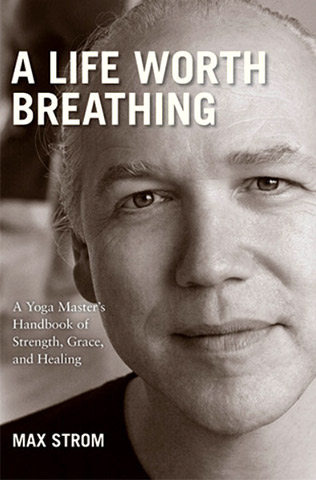 How to Excavate our Past in order to have a Better Understanding of our Present.
We can do more with this life. We all know it, we all wish for it, but just how to do it--that eludes us. In his groundbreaking book, A Life Worth Breathing, internationally renowned spiritual philosopher and teacher Max Strom shows us the way. According to Strom, We live in fear of terrorism but in actuality the most devastating terrorism comes from within us as we sabotage ourselves.
ARTIST / AUTHOR BIOS

Born with severe clubbed feet, Max Strom spent much of the first six years of his life with his feet confined in plaster casts and braces. Today, he is known for inspiring and impacting the lives of people from all walks of life, teaching breathing patterns and personal transformation worldwide.
OTHER PRODUCTS BY OR FEATURING MAX STROM:
PRODUCT DETAILS
Book softcover 214 pages
ISBN: 9781616084271
Publisher: Simon & Schuster, Edition: 2012
Catalog: p04022
Product Dimensions: 9 x 6 x 0.6 inches (22.9 x 15.2 x 1.5 cm)
Shipping Weight: 0.75 lbs (0.34 kg) - Shipping Options
Yoga Technology Sales Ranking (all products): 405
CUSTOMERS ALSO VIEWED: