Max Strom
Products and Biography
Born with severe clubbed feet, Max Strom spent much of the first six years of his life with his feet confined in plaster casts and braces. Today, he is known for inspiring and impacting the lives of people from all walks of life, teaching breathing patterns and personal transformation worldwide.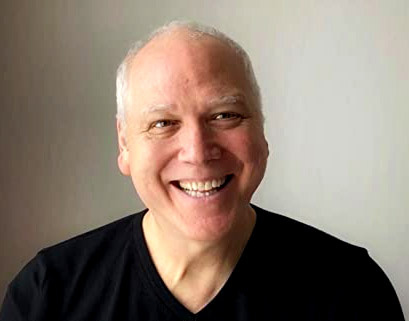 Max's method, Inner Axis, is known to produce immediate results in alleviating stress, anxiety, burnout, and depression, impacting the internal and emotional aspects of our lives, as well as physical healing. His TEDx talk, Breathe to Heal, has over 2 million views on Youtube.
Many know him for his two inspiring books (both available from Yoga Technology - see below) - There is No APP for Happiness, addressing the challenge of finding meaning in the digital age and, A Life Worth Breathing, published in five languages and used as required reading in many yoga trainings.
A dynamic speaker, Max has presented three TEDx events, keynote addresses at medical conferences, wellbeing conferences, corporate conferences, and many yoga festivals. Most recently he presented at the World Government Summit in Dubai, the first Wellness Symposium in Saudi Arabia, and both the Inner Peace Conference and Wisdom in Business conference in Amsterdam. Max is based in the Netherlands.
(TEDx events are organized by passionate individuals who seek to uncover new ideas and to share the latest research in their local areas that spark conversations in their communities. They include live speakers and recorded talks. Event organizers are offered guidelines for curation, speaker coaching, event organizing and more. More than 3000 events are now held annually.)
PRODUCTS BY OR FEATURING MAX STROM:
Below you will find our selection of products by Max Strom. Retail customers will also enjoy our FREE US Shipping.