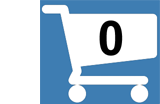 Everyday Excellence.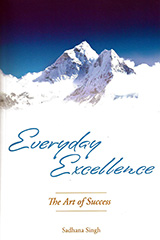 BUY NOW FOR $15.95
Retails for - $18.95 You save - $3.00
Ships FREE via USPS to US Retail Customers
Normally ships from our warehouse in 1-2 working days
MORE BOOKS | MORE DVDs | MORE CDs | YOGI TEA
The Art of Success
Everyday Excellence gives you the tools you need to break through your existing patterns that hold you back from being successful. Become the true You! Each of us has the potential to be excellent; it is in our nature. Fulfill your inner longing - Live your best life!
"Success has been written about by hundreds of people in thousands of ways. Sadhana Singh's Everyday Excellence transcends the usual conversation and applies Yogi Bhajan's Eight Elements of Excellence to a life well-lived. A personal journey that is rich in its experience and profound in its insight, Sadhana Singh carries us through the process of vision, courage, grit, humility, knowledge, prayer, grace and determination in order to reach our goals and not only become successful but also become ourselves - and that's the only thing which matters."
PRODUCT DETAILS
Book softcover 187 pages
ISBN: 9781934532850
Publisher: KRI, Edition: 2012
Catalog: P07033
Product Dimensions: 9 x 6 x 0.4 inches (22.9 x 15.2 x 1.0 cm)
Shipping Weight: 0.7 lbs (0.32 kg) Shipping Options
Yoga Technology Sales Ranking (all products): 179
CUSTOMERS WHO BOUGHT THIS ITEM ALSO BOUGHT:
OTHER PRODUCTS BY OR FEATURING :
Below you will find our selection of other products by , competitively priced, and with FREE Shipping to US Retail Customers.