SHOP eBOOKS | SHOP BOOKS| SHOP DVDs | SHOP CDs | SHOP YOGI TEA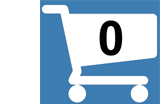 Kundalini Yoga for Beginners - Vol 2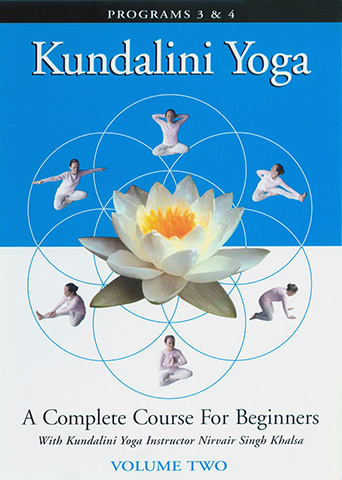 BUY NOW: ONLY $18.95
Retails for: $25.95 You save: $7.00 (27%)
Introduction to Kundalini Yoga - a Complete Course
This is the second DVD of A Complete Course for Beginners by Nirvair Singh.
Lesson 3 - More Simple Stretching and Breathing Exercises
Lesson 4 - Abdominal Strengthening and Energy Center Balancing Series
Originally broadcast as an accredited telecourse at the University of Alaska, Anchorage, these twelve beginning yoga classes are designed to give students a survey of highly practical Kundalini yoga techniques.
Gently challenging, these delightful programs are made for people of all ages and physical conditions.
Lesson 3 - More Simple Stretching and Breathing Exercises
Warm up stretching series. New basic stretching and back exercises. Deep relaxation. New Breathing exercise: Alternate nostril slow deep breathing.
Lesson 4 - Abdominal Strengthening and Energy Center Balancing
Warm up stretching series. New basic exercise including abdominal strengthening and new energy Center (chakra) balancing exercise: Sat Kriya. Deep Relaxation.
ARTIST / AUTHOR BIOS

Kundalini Yoga teacher Nirvair Singh Khalsa is a prolific author with a total of 23 books and DVDs to his credit, many of which we carry on our site. A retired university instructor, he taught classes in Kundalini Yoga at the University of Alaska for 22 years. He began studying with Yogi Bhajan in 1970.
---
OTHER PRODUCTS BY OR FEATURING NIRVAIR SINGH:
PRODUCT DETAILS
DVD running time = 120:00
ISBN: 1889679143
Director: Chuck Bradlee
Manufacturer: NSK Productions. Released: 2002
Catalog: DV04002
Product Dimensions: 7.5 x 5.4 x 0.6 inches (19.0 x 13.7 x 1.5 cm)
Shipping Weight: 0.25 lbs (0.11 kg) Shipping Options
Yoga Technology Sales Ranking (all products): 209
---
CUSTOMERS WHO VIEWED THIS ITEM ALSO BOUGHT: