SHOP eBOOKS | SHOP BOOKS| SHOP DVDs | SHOP CDs | SHOP YOGI TEA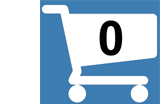 A Womans Book of Meditation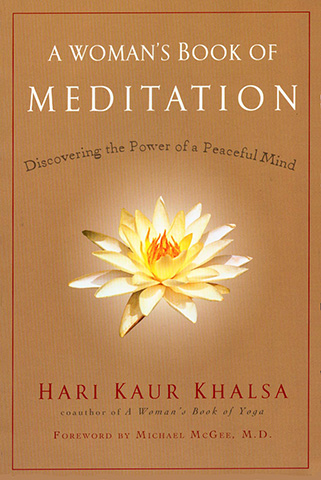 BUY NOW: ONLY $13.95
Retails for: $17.95 You save: $4.00 (22%)
Discovering the Power of a Peaceful Mind
In Women's Book of Meditation by Hari Kaur Khalsa you will discover that, like yoga, meditation taps into the body's natural powers of renewal and strength. Now all women can reap meditation's great rewards with guidance from one of the most respected Kundalini Yoga and Meditation teachers in the world today.
Starting with the basics, building a solid foundation for beginners to learn, step by step, how to become comfortable with meditation postures, positions and breathing exercises, she then moves on to more advanced concepts for those seeking to explore meditation further, addressing different aspects of mind and spirit.
Inspiring and uplifting, the book's meditations will help women of all ages to:

alleviate stress and frustration
focus and stimulate creativity
decrease blood pressure
destroy negative and intrusive thoughts
develop a positive view of the self
increase brainwave activity, and much more.
In addition, Hari Kaur Khalsa combs through scientific studies asserting the physiological power of meditation and the direct, positive impact it can have on your health.
ARTIST / AUTHOR BIOS

Hari Kaur Khalsa is an internationally known Author, Kundalini Yoga Teacher and Teacher Trainer. She has designed and implemented programs for special needs students as well as workout classes for athletes, Women's Yoga for Menopause, Pre-Natal Yoga, Releasing Stress through Yoga, and Gentle Yoga for everyone. She teaches yoga for teens and programs for parents and teens such as Mother-Daughter yoga.
---
OTHER PRODUCTS BY OR FEATURING HARI KAUR: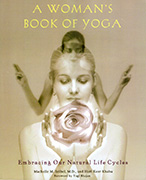 A Womans Book of Yoga
$18.95
PRODUCT DETAILS
Book softcover 184 pages
ISBN: 9781583332535
Publisher: Penguin - Random House, Edition: 2006
Catalog: P06042
Product Dimensions: 9 x 6 x 0.55 inches (22.9 x 15.2 x 1.4 cm)
Shipping Weight: 0.6 lbs (0.27 kg) Shipping Options
Yoga Technology Sales Ranking (all products): 1013
---
CUSTOMERS WHO VIEWED THIS ITEM ALSO BOUGHT: