SHOP eBOOKS | SHOP BOOKS| SHOP DVDs | SHOP CDs | SHOP YOGI TEA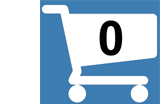 The Destiny of Women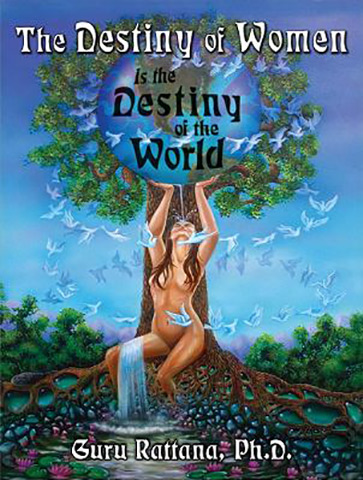 BUY NOW: ONLY $17.90
Retails for: $19.95 You save: $2.05 (10%)
. . .is the Destiny of the World
Also available as an eBook - $9.44
The Destiny of Women is the Destiny of the World by Guru Rattana, Ph.D., is a unique and invaluable handbook that can uplift every woman on the planet. Within its 314 information-packed pages it offers each woman a way to elevate her consciousness, to unleash her creativity, to live her dream and to celebrate her womanhood.
It is for EVERY WOMAN who wants to unlock her inner strength, dignity, radiance and grace, and for EVERY MAN who wants to understand and connect with the feminine essence.
The Destiny of Women speaks to the soul. With passion, clarity, caring and wisdom, Guru Rattana discusses how to:
Identify the essence of a woman
Develop a core relationship with yourself, women and men
Understand and take responsibility for your own empowerment
Align your awareness with feminine energy - (both men and women!)
Participate in the transformation of the planetary power structure
When you find a book like The Destiny of Women, you cherish it. Its knowledge is stimulating and uplifting. Its wisdom gives my inner self so much joy and pleasure. The insights in this book help me honor myself as a woman. I go back to it every night. The Destiny of Women will awaken and open the eyes of men and women of all generations. -
The Destiny of Women is really about the destiny of humanity. This exciting book shows both men and women how to honor their feminine side. This is the key we need to fulfill our highest personal visions and to create a sustainable global future. -
ARTIST / AUTHOR BIOS

Guru Rattana, Ph.D., author, teacher and teacher of teachers, has been a student and teacher of Kundalini Yoga and Meditation for over 40 years. She literally lives and loves Kundalini Yoga, and has devoted a large part of her life to teaching and writing books about this amazing technology.
---
OTHER PRODUCTS BY OR FEATURING GURU RATTANA PHD:
PRODUCT DETAILS
Book softcover 314 pages
ISBN: 9781888029000
Publisher: Yoga Technology Press, Edition: 2006
Catalog: P01101
Product Dimensions: 9 x 7 x 0.7 inches (22.9 x 17.8 x 1.8 cm)
Shipping Weight: 1.7 lbs (0.77 kg) Shipping Options
Yoga Technology Sales Ranking (all products): 20
---
CUSTOMERS WHO VIEWED THIS ITEM ALSO BOUGHT: