SHOP eBOOKS | SHOP BOOKS| SHOP DVDs | SHOP CDs | SHOP YOGI TEA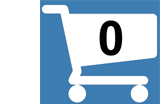 Creating on Purpose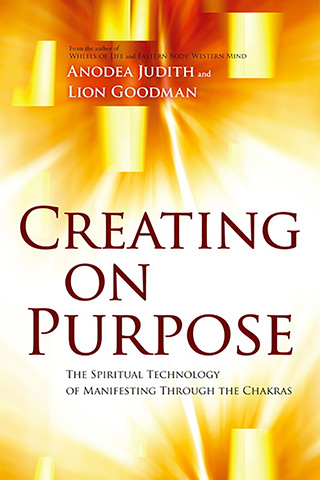 HALF OFF! - ONLY $8.98
Retails for: $17.95 You save: $8.97 (50%)
The Spiritual Technology of Manifesting through the Chakras
Creating on Purpose, by innovative teachers Anodea Judith and Lion Goodman, presents you with a means to realize your highest aspirations, offering a comprehensive, systematic method of manifestation. A product of their popular nationwide workshops, this unique, step-by-step approach will guide you through a rich and comprehensive study of the inner self, the outer world, and how you can connect the two to make your dreams come true.
Manifestation is the process which brings your spiritual and material worlds together in order to create a better life for yourself, your family, and your community. Your chakras are at the heart of this work, which brings to you a profound formula for wholeness, a template for transformation, and a sacred map for manifestation. You will learn techniques to make use of the top-down flow of energy between chakras―an ancient key to effective change, and a way in which you can align your desires with your highest good, as you explore:
Chakra Seven: Consciousness Creates ― Receive guidance and grace, clarify ideas into intention, and clear limiting beliefs
Chakra Six: Vision Vitalizes ― Imagine possibilities, discover your purpose, and visualize your path to fulfillment
Chakra Five: Conversation Catalyzes ― Tell your story, refine your mission, and set goals to chart your course
Chakra Four: Love Enlivens ― Find the right relationships, establish your network, and co-create with beauty and love
Chakra Three: Power Produces ― Become proactive, strengthen your will, and handle distractions and obstacles
Chakra Two: Pleasure Pleases ― Ride the river of passion, balance masculine and feminine energies, and attract what you want and need
Chakra One: Matter Matters ― Honor your commitments, inhabit your body, and complete every cycle
"When you align your heavenly wisdom with the love in your heart and combine your future vision with your unique skills and abilities, you can begin to drive your vehicle toward your destiny, giving your gifts for the benefit of all beings. Creating on Purpose provides your opportunity to participate in this important work."
ARTIST / AUTHOR BIOS

Anodea Judith, Ph.D. is one of the country's foremost experts on the chakra system and its therapeutic use, and on the interpretation of the Chakra System for the Western lifestyle. She teaches across the U.S., Canada, Europe and Central America. Founder and director of Sacred Centers, Anodea is a groundbreaking thinker, writer, and spiritual teacher. Her passion for the realization of untapped human potential matches her concern for humanity's impending crises - her fervent wish is that we wake up in time.
---
OTHER PRODUCTS BY OR FEATURING ANODEA JUDITH PHD: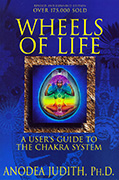 Wheels of Life
$14.90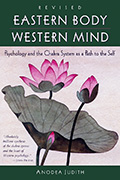 Eastern Body Western Mind
$16.95
PRODUCT DETAILS
Book softcover 267 pages
ISBN: 9781604078527
Publisher: Sounds True, Edition: 2012
Catalog: P05106
Product Dimensions: 9 x 6 x 0.75 inches (22.9 x 15.2 x 1.9 cm)
Shipping Weight: 0.8 lbs (0.36 kg) Shipping Options
Yoga Technology Sales Ranking (all products): 95
---
CUSTOMERS WHO VIEWED THIS ITEM ALSO BOUGHT: