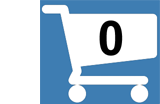 Bountiful Beautiful Blissful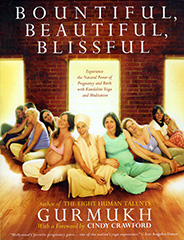 BUY NOW FOR $14.95
Retails for: $18.95 You save: $4.00
Ships FREE to US Customers
Normally ships from our warehouse in 1-2 working days
MORE BOOKS | MORE DVDs | MORE CDs | YOGI TEA
The Natural Power of Pregnancy and Birth with Kundalini Yoga and Meditation
Bountiful, Beautiful, Blissful by Gurmukh is a book on pregnancy unlike any other - a treasury of advice, information and inspiration for pregnancy and motherhood, based on the spiritual and physical practices of Kundalini Yoga, which Gurmukh has taught for the last 30 years.
With illustrated step-by-step instructions, she teaches time-tested techniques, meditations, and exercises that will help you physically, mentally and spiritually, through pregnancy, childbirth and new motherhood.
Gurmukh gives you all the tools you need to have a healthy and happy pregnancy, while also increasing your connection to your partner and building compassion and prosperity. After helping literally thousands of women, Gurmukh can help you find fulfillment through the healing movements and meditations of Kundalini Yoga.
PRODUCT DETAILS
Book softcover 234 pages
ISBN: 9780312310882
Publisher: St. Martin's Press, Edition: 2003
Catalog: P06023
Product Dimensions: 8.7 x 6.5 x 0.65 inches (22.1 x 16.5 x 1.7 cm)
Shipping Weight: 0.9 lbs (0.41 kg) Shipping Options
Yoga Technology Sales Ranking (all products): 155
---
CUSTOMERS VIEWING THIS PAGE MAY ALSO BE INTERESTED IN:
---
ARTIST / AUTHOR BIOS

For over three decades students in Los Angeles and around the world have sought Gurmukh's classes in Kundalini Yoga, meditation, and pre- and post-natal care. She is a co-founder, along with Gurutej Kaur, and director of Golden Bridge Yoga Center in Los Angeles, the region's premier center for Kundalini Yoga and meditation. She teaches classes there and around the world. Gurmukh is also author of a number of books and instructional DVDs.
---
OTHER PRODUCTS BY OR FEATURING GURMUKH:
---