SHOP eBOOKS | SHOP BOOKS| SHOP DVDs | SHOP CDs | SHOP YOGI TEA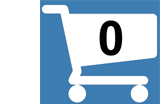 Let the Numbers Guide You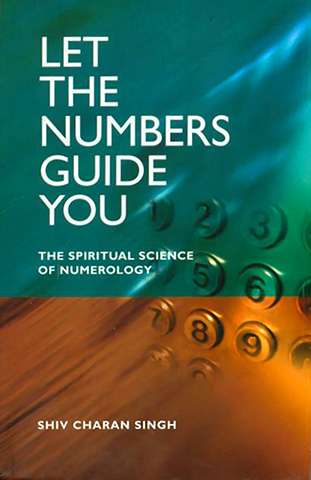 BUY NOW: ONLY $16.95
Retails for: $19.95 You save: $3.00 (15%)
The Spiritual Science of Numerology
Numerology is perhaps the oldest of the divination arts and at the heart of many religious systems. Let the Numbers Guide You by Shiv Charan Singh provides the real spiritual base for the use of numbers, illustrating why they have their own integrity and why they relate to particular psychological states. It also shows how they can be used, both for diagnosing life's problems and also to provide solutions.
Numbers are a mirror of our very essence, and both time cycles and dates of birth carry great significance. As an offering of the formula behind all formulas, this book offers no quick fixes. It does, however, present numerology as a multi-faceted jewel to which you will want to refer again and again during your life.
In writing Let the Numbers Guide You Shiv Charan Singh has aimed to offer an introduction to the numbers, describing them through their innate properties and the way they manifest in the world.
In the first section, to emphasize the ethical and truly human dimension, the 10-in-1 being, the possible human, is described. This is done through a brief account of the ten Gurus, whose life examples emulate the greatest expressions of mastery, each corresponding to one of the numbers. It includes a description of the ten Spiritual Bodies that make up the total constitution of every living person.
In the second section you will be given an opportunity to verify the correspondence between number vibrations and your life experience, by practicing a simple system of date of birth analysis.
The third section invites you to explore some techniques to resolve the tension given through these ten facets of yourself, by proposing suggestions in which you can initiate yourself towards your own mastery.
You are then shown ways of applying your number awareness in the fourth section using the most basic concepts of the house, organs of the body and stages in your life cycles.
Finally, there is a concluding chapter for those who wish to research deeper into the spiritual psychology implied in the practice of Karam Kriya.
ARTIST / AUTHOR BIOS

Shiv Charan Singh, now living in Portugal, was the founding director of the Karam Kriya School and Kriya centre for Kundalini Yoga and Numerology in North London. Scottish by birth, he is an outstanding and authentic spiritual teacher.
PRODUCT DETAILS
Book softcover 310 pages
ISBN: 9781903816646
Publisher: O Books, Edition: 2004
Catalog: P12001
Product Dimensions: 8.5 x 5.5 x 0.85 inches (21.6 x 14.0 x 2.2 cm)
Shipping Weight: 0.85 lbs (0.39 kg) Shipping Options
Yoga Technology Sales Ranking (all products): 79
---
CUSTOMERS WHO VIEWED THIS ITEM ALSO BOUGHT: