SHOP eBOOKS | SHOP BOOKS| SHOP DVDs | SHOP CDs | SHOP YOGI TEA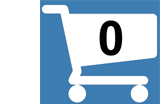 Kundalini Yoga - Libera tu Potencial Interno (eBook)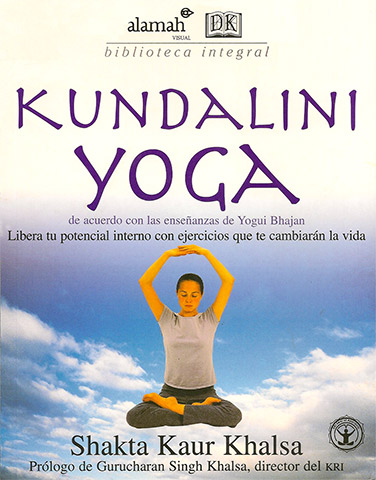 BUY NOW: ONLY $9.44
Retails for: $11.95 You save: $2.51 (21%)
Shakta Kaur Khalsa, maestra de kundalini, nos presenta el primer libro didactico completamente ilustrado sobre esta antigua ciencia, por lo que es una estupenda guia para los interesados en aumentar su energia, liberar la tension, sentirse felices, saludables y en armonfa con el mundo.
En esta obra encontraras:
una variante del yoga pensada especificamente para adaptarse a la ajetreada vida contemporanea;
ideas muy utiles para prepararte y adecuar tu entorno a la practica del yoga;
los principios del kundalini yoga, que incluyen tecnicas de respiraci6n dinamica, posturas clasicas y mantras;
descripciones minuciosas de los kriyas para curar y fortalecer el cuerpo, ilustradas con fotografias didacticas a color;
una gufa completa de meditaci6n, imprescindible tanto para principiantes como para expertos;
consejos y6guicos para la salud y recetas de la antigua India.
ARTIST / AUTHOR BIOS

Shakta Khalsa (Lana Reed) has practiced yoga since 1972 and became a certified Kundalini Yoga instructor in 1976. She is also an AMS-certified Montessori educator. She is the author of a number of well-known books for adults and children as well as the writer of frequent magazine articles, and promoter of her own Radiant Child program – aimed at introducing Kundalini Yoga to children in a fun and inviting manner.
---
OTHER PRODUCTS BY OR FEATURING SHAKTA KHALSA: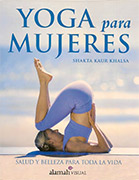 Yoga para Mujeres_ebook
$7.86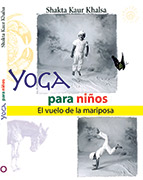 Yoga para Niños_ebook
$8.26
PRODUCT DETAILS
File Size(s) & Update(s):
PDF - 220.026MB - 05/06/21

ePublication date: 05/05/2021
Catalog: e18201
Print-length: 0 pages
ISBN:
Publisher: Shining Circle; Printed Edition: 0
Yoga Technology Sales Ranking (e-products): 184
---
CUSTOMERS WHO VIEWED THIS ITEM ALSO BOUGHT: