Shakta Khalsa (Lana Reed) - Radiant Child Yoga
Products and Biography
Shakta Khalsa (Lana Reed) has practiced yoga since 1972 and became a certified Kundalini Yoga instructor in 1976. She is also an AMS-certified Montessori educator. She is the author of a number of well-known books for adults and children as well as the writer of frequent magazine articles, and promoter of her own Radiant Child program – aimed at introducing Kundalini Yoga to children in a fun and inviting manner.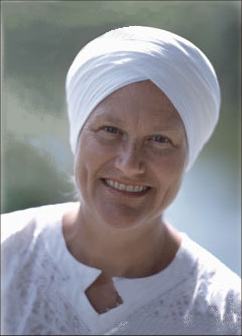 She has produced a range of musical CDs to complement and accompany this program, helping to bring the joy of Kundalini Yoga to the little ones in all of our lives, including Happy and Cozy. Her joyful and inspiring way of working with children has made her very much a pioneer in this field.
She is author of books including Kundalini Yoga - Unlock Your Inner Potential, Yoga for Women, and also her book for children - Fly Like a Butterfly. She has also written numerous articles about yoga and healthier living for many publications, including Mothering Magazine and Washington Parents.
Profoundly influenced by Yogi Bhajan, Shakta began practicing Kundalini Yoga in 1972, and has been teaching it since 1976. She is a certified teacher trainer with both the Internatioal Kundalini Yoga Teachers Association (IKYTA) and with Yoga Alliance.
Shakta lives in Virginia and travels extensively throughout the year, teaching Kundalini Yoga workshops, yoga for women, and her Radiant Child Yoga Program.
PRODUCTS BY OR FEATURING SHAKTA KHALSA:
Below you will find our selection of products by Shakta Khalsa. Retail customers will also enjoy our FREE US Shipping.