| | | |
Kundalini Yoga - Unlock Your Inner Potential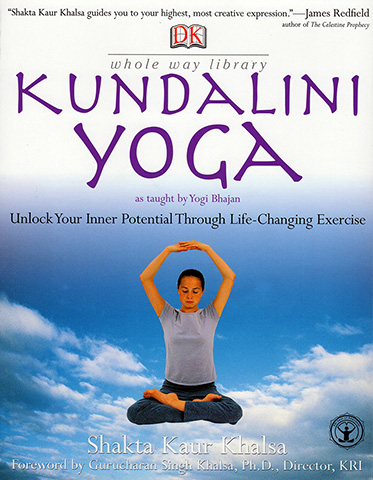 Release Tension, Increase Energy, and feel Healthy, Happy and Whole
Kundalini Yoga by Shakta Khalsa is a fully illustrated instructional book for everyone who wants to release tension, increase energy, and feel healthy, happy and whole.
Author and teacher, Shakta Kaur Khalsa, samples the vast wealth of ancient teachings introduced to the West by Yogi Bhajan in 1969.
Shakta demonstrates how Kundalini Yoga works for everyday life and for every person. You don't need to be in perfect physical shape or share any particular belief system. Kundalini Yoga works for you if you can breathe and move your body.
By approaching Kundalini Yoga with openness and respect, and following these simple steps, you can experience your deepest emotions and highest consciousness, enriching your life as you do so.
ARTIST / AUTHOR BIOS

Shakta Khalsa (Lana Reed) has practiced yoga since 1972 and became a certified Kundalini Yoga instructor in 1976. She is also an AMS-certified Montessori educator. She is the author of a number of well-known books for adults and children as well as the writer of frequent magazine articles, and promoter of her own Radiant Child program – aimed at introducing Kundalini Yoga to children in a fun and inviting manner.
PRODUCT DETAILS
Book softcover 224 pages
ISBN: 9780789467706
Publisher: Penguin - Random House, Edition: 2001
Catalog: P18001
Product Dimensions: 9.2 x 7.2 x 0.65 inches (23.4 x 18.3 x 1.7 cm)
Shipping Weight: 1.5 lbs (0.68 kg) - Shipping Options
Yoga Technology Sales Ranking (all products): 111
CUSTOMERS ALSO VIEWED: