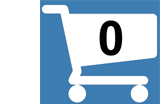 Yoga for Health Relaxation and Well-being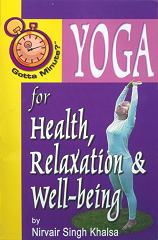 BUY NOW: ONLY $9.95
Retails for: $11.95 You save: $2.00
NEW! - SHOP eBOOKS | SHOP BOOKS| SHOP DVDs | SHOP CDs | SHOP YOGI TEA
Make Your Life Healthy & Happy
Yoga for Health, Relaxation & Well-being by Nirvair Singh has been written specially for beginners. This wonderful collection of fast, simple techniques is taken from the ancient tradition of yoga. It guides you through common daily challenges successfully and easily - with healing exercises to do in the morning, at your desk, in your car, and before bed. This book comes free with our DVD Course for Beginners.
Effective and simple exercises for:
Easing tension in the lower and upper back, shoulders neck, legs.
Improving digestion and elimination.
Relieving headaches.
Breathing more deeply, including Long Slow Deep Breath.
Energizing, balancing, cooling, and calming.
Managing stress, anger, depression and anxiety.
Experiencing greater health and well-being.
Meditations and Special Breaths for:
Boosting energy
Experiencing peacefulness and joy
Centering yourself
Deepening relaxation
Increasing prosperity
Fine-tuning intuition
Enhancing creativity
Helping others to heal
ARTIST / AUTHOR BIOS

Nirvair Singh Khalsa - The Alaskan Yogi - began studying with Yogi Bhajan in 1970. He is a retired university instructor and taught classes in Kundalini Yoga at the University of Alaska, from 1975 until 2007. He is a prolific author with a total of 23 books and DVDs to his credit.
---
OTHER PRODUCTS BY OR FEATURING NIRVAIR SINGH:
PRODUCT DETAILS
Book softcover 118 pages
ISBN: 9781885003645
Publisher: NSK Productions, Edition: 2000
Catalog: P14011
Product Dimensions: 9 x 6 x 0.35 inches (22.9 x 15.2 x 0.9 cm)
Shipping Weight: 0.5 lbs (0.23 kg) Shipping Options
Yoga Technology Sales Ranking (all products): 193
---
CUSTOMERS WHO BOUGHT THIS ITEM ALSO BOUGHT: