SHOP eBOOKS | SHOP BOOKS| SHOP DVDs | SHOP CDs | SHOP YOGI TEA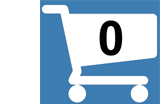 Invincible Living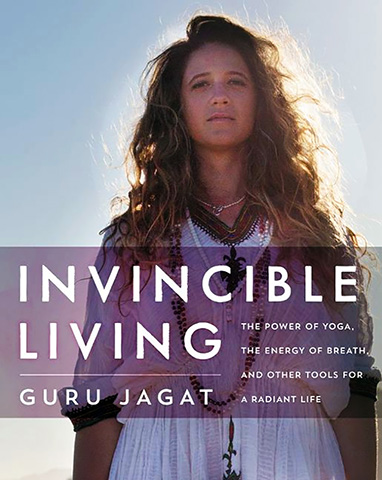 HALF OFF! - ONLY $14.00
Retails for: $27.99 You save: $13.99 (50%)
The Power of Yoga, the Energy of Breath, and Other Tools for a Radiant Life
In Invincible Living, acclaimed yoga teacher Guru Jagat shares her radical concept of yoga – not just a physical practice but a much broader principle upon which to base your everyday living. This practical, wildly cool, and beautifully illustrated guide (over 100 photos and illustrations) introduces you to the simple but super-effective technology of Kundalini Yoga and Meditation, upgrading your "operating system" both inside and out.
Candid, encouraging, and irreverent, Guru Jagat shows you how to replace complex Hatha poses with the energy-boosting, breath-driven exercises, quick meditations, and simple poses of Kundalini Yoga, to reset your life and well-being, regardless of your age or background. These fast and effective techniques, designed explicitly for everyday people, can be done anywhere, from the car to the conference room. There's no need to have a bendy back or toned arms. You don't even need a mat: just a quiet space to clear your head, and as little as a minute out of your day.
Enjoy a total makeover, from beauty and self-care to work and relationships, as you navigate the pages of Invincible Living. Learn techniques to tackle both your mind — from mood elevation and stress reduction to renewed mental clarity — and your body — from anti-aging, and increased metabolism to amped up energy.
Packed with tips, exercises, and clear, fully photographed and illustrated, step-by-step instructions, Invincible Living presents a fresh take on an ancient wisdom: a must-have guide for anyone who wants simple, effective, tools for a supercharged life as taught by a uniquely compelling teacher who upends all preconceptions you may have about yoga.
ARTIST / AUTHOR BIOS

Guru Jagat is a senior Kundalini Yoga teacher who originally studied under Yogi Bhajan. She enjoys a dedicated world-wide fan base, attracted by her fresh perspective and insights.
PRODUCT DETAILS
Book hardcover 263 pages
ISBN: 9780062414984
Publisher: Harper Collins, Edition: 2017
Catalog: P05031
Product Dimensions: 9.5 x 8 x 1 inches (24.1 x 20.3 x 2.5 cm)
Shipping Weight: 2.1 lbs (0.95 kg) Shipping Options
Yoga Technology Sales Ranking (all products): 1073
---
CUSTOMERS WHO VIEWED THIS ITEM ALSO BOUGHT: