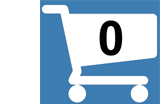 Kundalini Yoga Healthy Body Fearless Spirit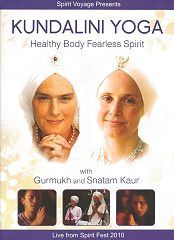 TODAY: ONLY $16.95
Retails for: $22.95 You save: $6.00
NEW! - SHOP eBOOKS | SHOP BOOKS| SHOP DVDs | SHOP CDs | SHOP YOGI TEA
Live from Spirit Fest 2010
Kundalini Yoga: Healthy Body Fearless Spirit is a 90-minute yoga class, taught by Gurmukh accompanied by live music from Snatam Kaur, GuruGanesha and others. This set helps build your immune system, detoxify you from the inside out, and clear the way to approach the world from your heart. You immune system will vibrate and the energy in your body will be enhanced, as it moves the Kundalini into your heart center, and projects into prayer.
It is a great class for beginners and experienced yogis alike, and if you give it your all, you are sure to get an incredible work out! Dive into it: try it once or commit to a 40 day practice to really build your internal defense system and fortify your health and immunity towards the goal of a healthy body and fearless spirit.
Recorded live at the first Spirit Fest in September 2010, you will bathe in the energy of over 300 yogis as you practice this incredible Kundalini Yoga set. Be uplifted and inspired by the group energy of an outdoor yoga class and live concert with Snatam's amazing voice all in one. Enjoy it in the comfort of your own home or wherever else you may happen to be.
"This is the future of yoga DVD`s. No more sterile studios, let`s bring the group class to people`s homes." -
Program:
Introduction
Tuning In
Shake Yourself to Health (Anand)
Prayerful Twist ( Har Har Ram Das Guru Hai)
Modified Cow Chattaranga (People of Love)
Camel LIfts (Bright Star)
Cycle of Legs (Instrumental Ek Ong Kar)
Yogi Sit Ups (Sun of Suns Ek Ong Kar)
Deep Relaxation (Jin Prem Kio)
Prosperity Meditation (Aad Guray Nameh)
Closing Prayer (Long Time Sun)
Spirit Fest
ARTIST / AUTHOR BIOS

For over three decades students in Los Angeles and around the world have sought Gurmukh's classes in Kundalini Yoga, meditation, and pre- and post-natal care. She is a co-founder, along with Gurutej Kaur, and director of Golden Bridge Yoga Center in Los Angeles, the region's premier center for Kundalini Yoga and meditation. She teaches classes there and around the world. Gurmukh is also author of a number of books and instructional DVDs.

With the release of Prem, Snatam Kaur announced the beginning of her solo career and, under the wing of wizard producer Thomas Barquee, many popular CDs followed, including Pren, Grace and Anand, and her groundbreaking recording with Emmy award winning pianist Peter Kater - Heart of the Universe.
---
OTHER PRODUCTS BY OR FEATURING GURMUKH: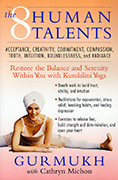 The Eight Human Talents
$14.95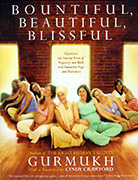 Bountiful Beautiful Blissful
$14.95
PRODUCT DETAILS
DVD running time = 90:00
UPC: 801898012423
Manufacturer: Spirit Voyage. Released: 2011
Catalog: DV05021
Product Dimensions: 7.5 x 5.4 x 0.35 inches (19.0 x 13.7 x 0.9 cm)
Shipping Weight: 0.25 lbs (0.11 kg) Shipping Options
Yoga Technology Sales Ranking (all products): 61
---
CUSTOMERS VIEWING THIS PAGE MAY ALSO BE INTERESTED IN: