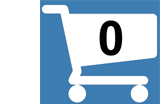 Guru Ganesha and the GuruGanesha Band
Products and Biography
Guru Ganesha Singh - songwriter, musician, recording artist, entrepreneur and founder of the Guru Ganesha Band, was an enthusiastic participant in the 1960's rock and roll explosion. When he embraced Sikhism and the Kundalini Yoga of Yogi Bhajan, he brought his love of Western music to the Eastern traditions of his new Sikh lifestyle. He was one of the pioneers of the new genre of Kundalini Yoga mantra meditation music, and since that time he has contributed greatly to its on-going growth and development.
Guru Ganesha's emergence on the world devotional music stage took place at the beginning of the 21st Century. In collaboration with his good friends, Guru Singh and Thomas Barquee, he released the album A Game of Chants with the Grammy-winning singer Seal. He also began to record as part of the Peace Family, a group featuring the angelic voice of Snatam Kaur.
In 2001 he became Snatam's manager as well as her guitarist and support-vocalist, and proceeded to guide her blossoming career. Similarly he has been a major influence on the careers of the devotional duo Mirabai Ceiba, producer Thomas_Barquee, singer Nirinjan Kaur, and others.
He made his debut as a solo artist in 2004 when he released his album Grateful Ganesh. This was followed in 2006 by his hugely successful Pure Ganesh. 2008 saw the release of Joy is Now and, in 2011, Kundalini Surjhee. These recordings contain a remarkable blend of heartfelt songcraft, profound devotional mood and sterling guitar work, covering a vast range of musical styles, from jazz to rock to raga.
His latest project, The GuruGanesha Band, takes his unique vision into bold new aural dimensions.
"It's something new, in that it's bringing a guitar band sound into the world devotional music arena. The sound of guitar bands is something that many people grew up with, and something that unites several generations, but here we're using it in service of a higher purpose. I'm 60 years old now and I've dedicated the last twelve years of my life to sending healing music out to the world. And The GuruGanesha Band is a project that's been in my heart for all of those years. Right now seems the perfect time to roll it out." -
He describes the GuruGanesha Band sound as "a unique blend of kirtan, raga, rock, and deeply meditative folk music." Primarily he will be playing electric guitar and has surrounded himself with a group of highly-talented musicians in possession of not just musical virtuosity but also a clear ability to channel the spiritual energy that the band will be serving.
Their debut album, A Thousand Suns, takes world devotional music to visionary new realms of innovation. The inspiring fusion of kirtan, rock, raga, folk, blues and Latin sounds has inoculated audiences from coast to coast with bliss and ecstatic joy, leaving them crying out for more.
Guru Ganesha was born in Boston, Massachusetts to a Russian Jewish father who worked as a professional comedian/singer and an Irish Catholic mother who was a professional dancer. His early years were filled with song and dance.
He is one of those rare individuals, a born raconteur possessing an easy going warmth who is also able to combine the heart and soul of an artist with the clear, quick mind of a businessman. Before he started Spirit Voyage Records in January of 2000, he had already found financial success as founder and CEO of Sandler Training Institute of Virginia, a sales training company for the high-tech industry.
For many people, this achievement may have been enough, but for Guru Ganesha Singh it was merely a prelude to a stellar musical career as a producer, guitarist, singer, songwriter and all-around prime mover in the burgeoning world devotional music genre.