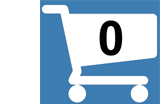 Los Cinco Tibetanos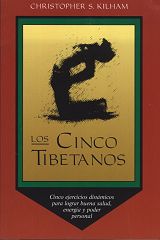 BUY NOW: ONLY $9.95
Retails for: $12.95 You save: $3.00
NEW! - SHOP eBOOKS | SHOP BOOKS| SHOP DVDs | SHOP CDs | SHOP YOGI TEA
Cinco ejercicios dinámicos para lograr buena salud, energía, y poder personal
Los cinco tibetanos es un sistema yóguico de posturas altamente vigorizantes que se originaron en los Himalayas.

Liberando y ampliando el poder innato energético del cuerpo y la mente humanas, estos cinco ejercicios precisan un tiempo y esfuerzo mínimo diario pero ofrecen asombrosos resultados en la forma de mayor fuerza física y flexibilidad así como agudeza mental.
Además, estos ejercicios sirven de vehículo para el despertar de los sentidos y para generar y acumular energía con el propósito de auto-transformación.
Una practica asidua de estas posturas:
Disminuye tensión muscular y estrés nervioso
Mejora la respiración y la digestión
Beneficia el sistema cardiovascular
Conduce a una profunda relajación y bienestar
Sintoniza y refuerza los chakras
Los Cinco Tibetanos son explicados dentro del contexto del yoga tradicional, proveyendo una base para el entendimiento.
Fotografías en blanco y negro e ilustraciones complementan el texto e indican la ejecución apropiada de cada ejercicio.
ARTIST / AUTHOR BIOS
Christopher (Chris) S. Kilham, born July 22 1952, is a teacher of yoga, meditation, and natural health, an author, medicine hunter, educator and world-traveler, and is a Fox News alternative medicine presenter and columnist. He has conducted medicinal research across 5 continents and in the South Pacific, and has been described as a cross between Indiana Jones and British TV personality David Attenborough. He has authored many articles and 14 books, including The Five Tibetans. He lives in Leverett, Massachusetts.
PRODUCT DETAILS
Book softcover 96 pages
ISBN: 9780892814664
Publisher: Inner Traditions, Edition: 1995
Catalog: P11211
Product Dimensions: 9 x 6 x 0.4 inches (22.9 x 15.2 x 1.0 cm)
Shipping Weight: 0.4 lbs (0.18 kg) Shipping Options
Yoga Technology Sales Ranking (all products): 273
---
CUSTOMERS VIEWING THIS PAGE MAY ALSO BE INTERESTED IN: