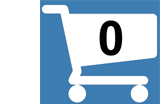 Chakra Yoga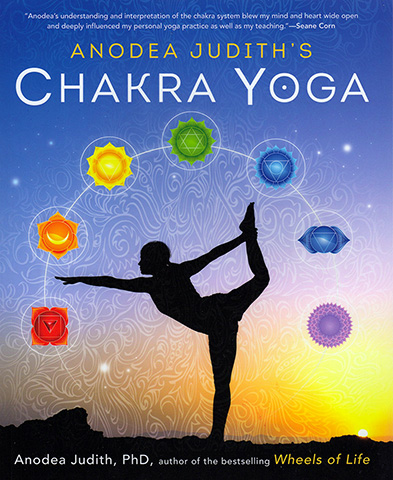 BUY NOW: ONLY $19.95
Retails for: $24.95 You save: $5.00
NEW! - SHOP eBOOKS | SHOP BOOKS| SHOP DVDs | SHOP CDs | SHOP YOGI TEA
Awaken Your Subtle Energy Body and Connect with Your Highest Source
Chakra Yoga contains the essence of Anodea Judith's vast experience: her unique style of chakra-based yoga combined with the Bio-energetic techniques she has pioneered and taught for over 2 decades of traveling the world as a workshop presenter. Focusing on the inner world rather than the outer, this yoga relates to the subtle energy rather than the mechanics of the perfect pose. It embraces the chakras as a profound path to divine awakening, and within your own inner temple, which is really what yoga is all about.
Using Anodea's unique chakra map, you can rise to the heights or nestle into delicious depths, blaze forth in power or open your heart in softest intimacy. Once you understand the map, you can use it for the rest of your life, to go wherever you want to. You can diagnose and address your imbalances, with techniques and postures that will transform you – not instantaneously – but systematically over time.
This is a guidebook for your inner journey along the Rainbow Bridge – a bridge long believed to represent the seven chakras, connecting Heaven and Earth through the center of each person. It should be our task as humans to create Heaven on Earth! Learning the stepping stones of the chakras is a template for transformation, not just of you, the individual, but also of the culture in which we all must live.
This map tells you how to do it, and provides the starting point for what could develop into the most glorious of all journeys.
ARTIST / AUTHOR BIOS

Anodea Judith, Ph.D. is one of the country's foremost experts on the chakra system and its therapeutic use, and on the interpretation of the Chakra System for the Western lifestyle. She teaches across the U.S., Canada, Europe and Central America. Founder and director of Sacred Centers, Anodea is a groundbreaking thinker, writer, and spiritual teacher. Her passion for the realization of untapped human potential matches her concern for humanity's impending crises - her fervent wish is that we wake up in time.
---
OTHER PRODUCTS BY OR FEATURING ANODEA JUDITH PHD:
PRODUCT DETAILS
Book softcover 456 pages
ISBN: 9780738744445
Publisher: Llewellyn, Edition: 2015
Catalog: P05103
Product Dimensions: 9.3 x 7.5 x 1 inches (23.6 x 19.0 x 2.5 cm)
Shipping Weight: 2.55 lbs (1.16 kg) Shipping Options
Yoga Technology Sales Ranking (all products): 204
---
CUSTOMERS VIEWING THIS PAGE MAY ALSO BE INTERESTED IN: