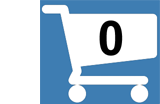 Walk Tall with Kundalini Yoga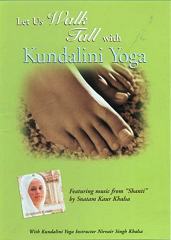 BUY NOW: ONLY $16.95
Retails for: $20.95 You save: $4.00
NEW! - SHOP eBOOKS | SHOP BOOKS| SHOP DVDs | SHOP CDs | SHOP YOGI TEA
Featuring music from Shanti by Snatam Kaur
Walk Tall with Kundalini Yoga by Nirvair Singh Khalsa contains a wonderful kriya to help balance the lower back and hips. You will walk tall and move forward in your life on all levels - physical, mental, emotional and spiritual.
Time-honored practice of stretching, strengthening and healing.
Invigorating, safe and effective Kundalini Yoga and Meditation, appropriate for both beginning and more advanced students.
Modifications for students with special conditions.
Uplifiting and healing mantra/music by Snatam Kaur from her beautiful CD "Shanti".
Quality guidance from a university-level instructor, and demonstrations by a lifelong yoga practitioner.
ARTIST / AUTHOR BIOS

Nirvair Singh Khalsa - The Alaskan Yogi - began studying with Yogi Bhajan in 1970. He is a retired university instructor and taught classes in Kundalini Yoga at the University of Alaska, from 1975 until 2007. He is a prolific author with a total of 23 books and DVDs to his credit.

With the release of Prem, Snatam Kaur announced the beginning of her solo career and, under the wing of wizard producer Thomas Barquee, many popular CDs followed, including Grace and Anand.
---
OTHER PRODUCTS BY OR FEATURING NIRVAIR SINGH:
PRODUCT DETAILS
DVD running time = 77:00
ISBN: 1889679259
Director: Nirvair Singh Khalsa
Manufacturer: NSK Productions. Released: 2004
Catalog: DV04021
Product Dimensions: 7.5 x 5.4 x 0.6 inches (19.0 x 13.7 x 1.5 cm)
Shipping Weight: 0.25 lbs (0.11 kg) Shipping Options
Yoga Technology Sales Ranking (all products): 111
---
CUSTOMERS WHO BOUGHT THIS ITEM ALSO BOUGHT: