| | | |
Kundalini Yoga for Relaxation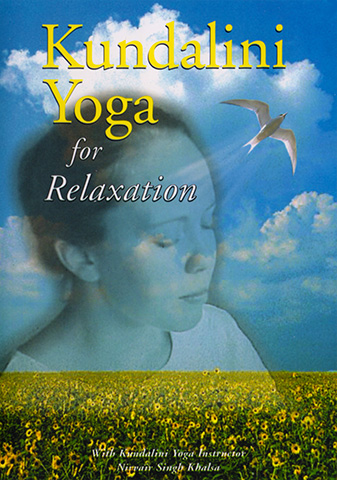 Back Exercises and Guided Healing Relaxations - for both Beginners and the More Advanced
In Kundalini Yoga for Relaxation, Nirvair Singh presents two classes to help you relax, suitable for beginners and experienced students alike.
The first class is wonderful for the back, and is twenty-six minutes long. It is perfect when you do not have a lot of time, but want the full relaxing benefits of yoga.
The second class, more challenging, is forty minutes long.
Both classes are appropriate for beginners.
These classes feature:
Warm up stretching
Safe and effective Kundalini yoga
Modifications for students with special conditions
Long deep guided healing relaxations
Mantra/music accompaniments
Quality instruction by a university-level teacher
ARTIST / AUTHOR BIOS

Kundalini Yoga teacher Nirvair Singh Khalsa is a prolific author with a total of 23 books and DVDs to his credit, many of which we carry here at Yoga Technology. A retired university instructor, he taught classes in Kundalini Yoga at the University of Alaska for 22 years, introducing some 275,000 students to the amazing power of this technology. These classes became the basis for our home study Beginners' DVD course.
OTHER PRODUCTS BY OR FEATURING NIRVAIR SINGH:
PRODUCT DETAILS
DVD running time = 66:00
ISBN: 1889679232
Director: Nirvair Singh Khalsa
Manufacturer: NSK Productions. Released: 2003
Catalog: DV04013
Product Dimensions: 7.5 x 5.4 x 0.6 inches (19.0 x 13.7 x 1.5 cm)
Shipping Weight: 0.25 lbs (0.11 kg) - Shipping Options
Yoga Technology Sales Ranking (all products): 76
CUSTOMERS ALSO VIEWED: