Guru Prem Singh - Divine Alignment
Products and Biography
Guru Prem Singh Khalsa has been a Yoga Teacher for over 30 years. A former student of the late Yogi Bhajan, he is KRI-certified as a Trainer of Teachers of Kundalini Yoga. He travels throughout the world teaching the principles of Divine Alignment to students of many yogic schools.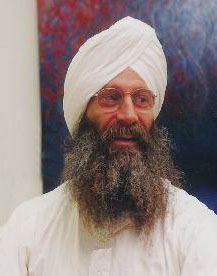 He has studied and taught many forms of yoga and continues a dedicated practice of Ashtanga and Kundalini Yoga. He lives in Los Angeles with his wife, Simran Khalsa, and son; his daughter attends school in India.
He has written a number of popular books: Divine Alignment, The Heart Rules and Everyday Devotion.
Guru Prem Singh has also acted as a record producer on a series of titles for his wife, Simran Khalsa's, record company Cherdi Kala - Tantric Har - Har Haray Haree, Tantric Sa Ta Na Ma and Mool Mantra - Wahe Guru.
He has had a Yoga therapy / therapeutic massage practice for 25 years at the Khalsa Medical Clinic in Beverly Hills, CA.
Guru Prem Singh began his physical study at a young age - when only seven, he self-enrolling in a gymnastics class! He continued to study gymnastics through high school and then went to USC on a gymnastics scholarship. After college he taught gymnastics for many years and also started his study of Yoga.
PRODUCTS BY OR FEATURING GURU PREM SINGH:
Below you will find our selection of products by Guru Prem Singh. Retail customers will also enjoy our FREE US Shipping.