SHOP eBOOKS | SHOP BOOKS| SHOP DVDs | SHOP CDs | SHOP YOGI TEA
Kundalini Yoga for Circulation and Detox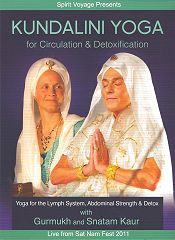 HALF OFF! - ONLY $11.48
Retails for: $22.95 You save: $11.47 (50%)
Yoga for the Lymph System, Abdominal Strength and Detox
Kundalini Yoga for Circulation and Detoxification was recorded live at Sat Nam Fest - 2011. The winning team of Gurmukh and Snatam Kaur are together again, to teach this 90 minute Kundalini Yoga class for the lymph system, improving the body`s circulation, detoxification and immunity while also strengthening the abdominals.
ARTIST / AUTHOR BIOS

For over three decades students in Los Angeles and around the world have sought Gurmukh's classes in Kundalini Yoga, meditation, and pre- and post-natal care. She is a co-founder, along with Gurutej Kaur, and director of Golden Bridge Yoga Center in Los Angeles, the region's premier center for Kundalini Yoga and meditation. She teaches classes there and around the world. Gurmukh is also author of a number of books and instructional DVDs.
---
OTHER PRODUCTS BY OR FEATURING GURMUKH: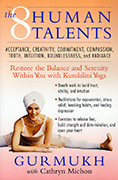 The Eight Human Talents
$8.48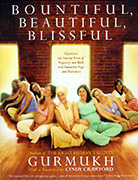 Bountiful Beautiful Blissful
$15.95
PRODUCT DETAILS
DVD running time = 90:00
UPC: 884501704878
Director: Karan Khalsa
Manufacturer: Spirit Voyage. Released: 2012
Catalog: DV05022
Product Dimensions: 7.5 x 5.4 x 0.35 inches (19.0 x 13.7 x 0.9 cm)
Shipping Weight: 0.25 lbs (0.11 kg) Shipping Options
Yoga Technology Sales Ranking (all products): 158
---
CUSTOMERS WHO VIEWED THIS ITEM ALSO BOUGHT: