SHOP eBOOKS | SHOP BOOKS| SHOP DVDs | SHOP CDs | SHOP YOGI TEA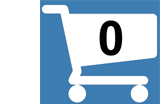 Its Not Too Late Baby - with MP3 album (eBook)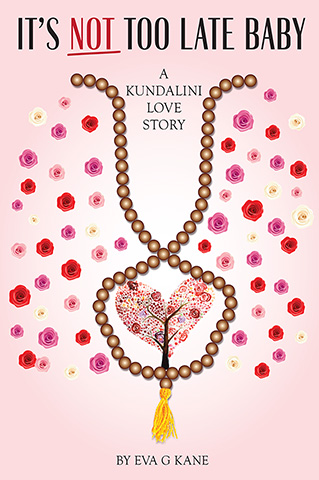 BUY NOW: ONLY $14.92
Retails for: $18.88 You save: $3.96 (21%)
A Kundalini Love Story
Author's Preface
Imagine you are sitting in a Broadway theater watching a musical only to realize the story unfolding in front of you is eerily close to your own. It was Beautiful, the true story of Carole King's life. A sweet girl becomes a singer/songwriter, marries a musician, buys a house, starts a family, writes an album to heal from the devastation of neglect in her marriage, and then leaves. But that isn't the ending I wanted to my story.
| | | |
| --- | --- | --- |
| 01 | Stength Inside You | 04:06 |
| 02 | Julian | 02:07 |
| 03 | Ain't I Clever | 03:01 |
| 04 | Only Time Will Tell | 02:37 |
| 05 | Best in Me | 02:58 |
| 06 | Let Us Break Bread Together | 02:52 |
| 07 | Walkin' Shoes | 03:14 |
| 08 | La Di Da | 03:30 |
| 09 | Word's Most Beautiful Man | 02:51 |
| 10 | (We Can't Be) That Far From Love | 02:33 |
| 11 | Keep you Forever | 04:49 |
| 12 | Long Time Sun | 02:37 |
I could not imagine ending our 24-year marriage only to drag my son and me through the dark tale of divorce. There had to be another way. I could handle a little pain. In fact, I could handle a lot of pain. Always guilty of showing too much love anyway, I thought, bring it on! I began writing songs of love and hope, but the lyric with the most impact read, the worst in you is bringing out the best in me.
While I knew the textbook definitions of forgiveness, compassion and love, it was quite another thing to tackle this betrayal head on and come out more than pleasantly surprised on the other side. The craggy path of resolution, paved with suffering and uncertainty, led to truer love, mutual respect, and deeper understanding between my husband and me.
The empathy I feel for every man and woman trying to get through difficult times led me to write this book. It's not common for people whose marriages survive to reveal the ways they kept their marriage together. Instead of keeping my story mysteriously locked away, it might bring a little more happiness into the world unfolding in front of you.
Eva G. Kane
"I love the title. What's it about?" I asked Eva when she handed me the first four chapters beautifully wrapped in a flowery book cover.
"It's about how the practice of Kundalini Yoga helped to put my marriage back together," she replied simply.
"This book can help a lot of people," I told Eva.
Kundalini Yoga, the yoga of awareness, impacts so many aspects of the life. When we increase and expand our awareness, we are able to place our awareness in our heart center and become aware of more than just the mind chatter in our head.
After a stage of difficult challenges in a marriage or a relationship, practicing Kundalini Yoga together as a couple is a beautiful path to reunification.
Eva shares how ridding herself of outworn habits was easy for her to accomplish. Imagine both partners' working simultaneously to become more aware, more neutral, and more loving.
Kundalini Yoga is the yoga for householders. Eva bravely shares her story with a prayer, that her words may inspire others to look inside themselves for happiness instead of running away.
ARTIST / AUTHOR BIOS
Eva G Kane is a singer/songwriter turned author and Level 1 Certified Kundalini Yoga instructor. Her memoir delves into how she survived a near head on collision in her 24-year marriage. Her story is witty, honest and during the uncertainty of forgiveness, has developed into her own romance novel! IT'S NOT TOO LATE BABY, a Kundalini Love Story, with an option to purchase together with her album.
---
OTHER PRODUCTS BY OR FEATURING EVA G KANE:
PRODUCT DETAILS
File Size(s) & Update(s):
EPUB - 0.280MB - 08/07/18
MOBI - 0.545MB - 08/07/18
MP3 - 44.290MB - 08/07/18

ePublication date: 08/07/2018
Catalog: e20002
Print-length: 204 pages
ISBN: 9780692162491
Publisher: Caldonia; Printed Edition: 2018
Yoga Technology Sales Ranking (e-products): 88
---
CUSTOMERS WHO VIEWED THIS ITEM ALSO BOUGHT: