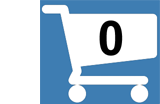 Evening Prayer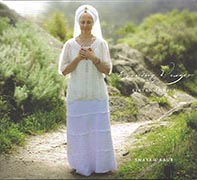 TODAY: ONLY $12.95
Retails for: $18.00 You save: $5.05
Ships FREE to US Customers
Normally ships from our warehouse in 1-2 working days
SORRY BUT THIS ITEM HAS BEEN DISCONTINUED.
MORE BOOKS | MORE DVDs | MORE CDs | YOGI TEA
Kirtan Sohila
Kirtan Sohila is the night time prayer said by Sikhs before they go to sleep. On this recording, Snatam Kaur sings a 45-minute musical version. Play it at night before bed to deeply set a beautiful mood as an aid to relaxation and sleep. Subconsciously it will soothe away your worries from the day. Snatam's heavenly voice will do the rest.
Please note:
Music clips are for our promotional use only and should not be saved on your computer. They are meant to promote the artists and their recordings, and individual copyrights apply. If you enjoy the music please purchase the CD.
The CD is produced by Thomas Barquee who also plays keyboard, assisted by Benjy Wertheimer (esraj, Satnam Singh Ramgotra (tabla) and Simone Sello (guitar). The atmosphere is light and lilting, with guitars providing a soft, welcoming bed of instrumentation. The exotic sound of the esraj provides an appealing Eastern flavor. Finishing touches are provided by keyboards and tabla rhythms, moving the music along and creating a very hypnotic, powerfully meditative atmosphere. After the musical version, there is also a short, recited version of the Evening Prayer from Snatam, with minimal accompaniment.
Kirtan Sohila tunes into the earth element and provides tranquility, transformation, freedom from stress and the elimination of any negativity, either within or around you. Three Sikh Gurus – Guru Nanak, Guru Ram Das and Guru Arjan – made contributions to this prayer.
Snatam tells us that she has been listening to or reciting Kirtan Sohila her entire life. She can recall her stepfather reading this to her when she was young. Night after night his words penetrated to her heart, giving her a lasting love for this prayer. Once she learned the Gurmukhi language, she began reciting it herself and soon had it memorized.
With a new baby in the house, she returned to this nightly practice, and it did a wonderful job in getting her to sleep. The pure recitation of the words stops the mind and promotes a meditative state. An ability to let go of the day and go to sleep takes over. For her daughter it was just the right vibration to allow her to go to sleep without fail – every night. This was also a golden gift for her parents – the chance for them too to catch up with much-needed sleep.
The practice of reciting it out loud is very important to creating the correct energy. That is why a recitation track has been included with the album. To follow the practice correctly, first get yourself ready for bed. Sit up straight in bed. Cover your head. Recite Kirtan Sohila and then go to sleep. You can also play the CD softly for the entire night as well, giving a peaceful vibration in your room. If you are unable to sleep against a musical backdrop then you can just play the music as you are preparing for bed, and then do the recitation right before bed.
Reciting this before going to sleep can allow it to work at a very deep level, and set the vibration not only for your night, but for your life too. To help with your understanding, there is an English translation included with Snatam Kaur's Evening Prayer, Kirtan Sohila CD.
ARTIST / AUTHOR BIOS

With the release of Prem, Snatam Kaur announced the beginning of her solo career and, under the wing of wizard producer Thomas Barquee, many popular CDs followed, including Pren, Grace and Anand, and her groundbreaking recording with Emmy award winning pianist Peter Kater - Heart of the Universe.
---
OTHER PRODUCTS BY OR FEATURING SNATAM KAUR:
PRODUCT DETAILS
Audio CD running time = 55:06
UPC: 884501744102
Producer: Thomas Barquee
Manufacturer: Spirit Voyage. Released: 2012
Catalog: CD05017
Product Dimensions: 5.5 x 5 x 0.4 inches (14.0 x 12.7 x 1.0 cm)
Shipping Weight: 0.20 lbs (0.09 kg) Shipping Options
Yoga Technology Sales Ranking (all products): 275
---
CUSTOMERS VIEWING THIS PAGE MAY ALSO BE INTERESTED IN: