SHOP eBOOKS | SHOP BOOKS| SHOP DVDs | SHOP CDs | SHOP YOGI TEA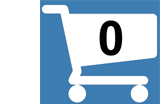 The Miracle of Healing Hands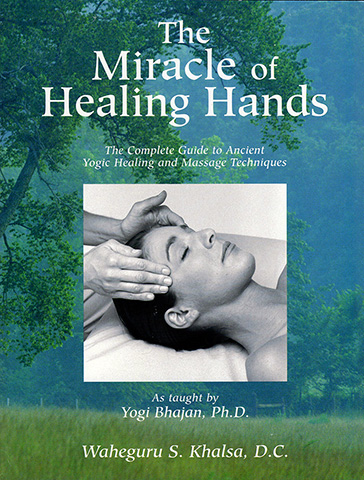 BUY NOW: ONLY $29.95
Retails for: $34.95 You save: $5.00 (14%)
Breakthrough Healing and Massage Techniques!
The Miracle of Healing Hands by Waheguru Singh Khalsa, leading chiropractic doctor, delivers hope, promise and change, taking you one step at a time along the path to natural healing using ancient yogic techniques. For the beginner, it provides a foundation and sure footage to travel the path. For the licensed practitioner, it provides reminders of timeless truths, and attitudes which are healing in themselves.
Hands-on healing is not a skill that some people are born with. It is, as its name implies, the simple act of placing the hands on the body with the intent to heal. If you care about people you can soon learn to heal with confidence and joy.
This invaluable reference manual contains 35 step-by-step techniques to teach you how to improve the body and mind of family and friends. Over 275 illustrations and photos clearly show you the most effective healing techniques - from foot reflexology, to body drumming, to meditation.
In The Miracle of Healing Hands you will discover how to:
Impart a sense of calm, even in the midst of extreme emotional stress, using the Golden Stove treatment.
Accelerate healing with 19 quicktouch treatments.
Boost the power of the immune system with simple hydrotherapy techniques.
Soothe sore, fatigued muscles with a "magic" oil - instant therapy for runners, strenuous workouts, or a sedentary job.
Release tension and stress with an easy yet effective hands-on technique.
Develop confidence in yourself and your abilities - essential for beginners as well as experienced massage therapists.
Perform exercises to sharpen your intuitive abilities, enabling you to understand a client's needs instantly.
Prepare yourself mentally and bring energy to your hands through 2 minute warm-up exercises.
Help put your clients into altered states of consciousness so they can get the most out of every session.
Understand and practice the three most important laws of healing - something every massage therapist must know.
Not just a rehash of the same old material. This book is very innovative with techniques not found anywhere else. I appreciate the originality of your work. -
This book is easy to read and clear to follow. It gets my highest and most enthusiastic recommendation. It is now on my required reading list for students and professionals who want to deepen their experience and understanding of healing. -
Dr. Waheguru has written an invaluable guidebook to the miracles of touch and massage. This is a "how-to" manual for both professional massage practitioners and friends or family members who want to give more than a perfunctory back rub. -
I'm so glad I own this hands-on healing book. My wife and I exchange short massages from the Quicktouch chapter and boy, do we have our favorites. -
ARTIST / AUTHOR BIOS

Waheguru Singh Khalsa, D.C., has advanced training in oriental medicine which includes using herbs to enhance his patients' well-being. He began studying Kundalini Yoga with Yogi Bhajan in 1972. For over 30 years he has maintained a practice in Los Angeles, combining the techniques from his book, The Miracle of Healing Hands, with chiropractic adjustments, diet and nutritional counseling and Kundalini Yoga.
PRODUCT DETAILS
Book softcover 224 pages
ISBN: 9780965849746
Publisher: Rishi Knot Publishers, Edition: 1997
Catalog: P05001
Product Dimensions: 11 x 8.5 x 0.6 inches (27.9 x 21.6 x 1.5 cm)
Shipping Weight: 1.55 lbs (0.70 kg) Shipping Options
Yoga Technology Sales Ranking (all products): 123
---
CUSTOMERS WHO VIEWED THIS ITEM ALSO BOUGHT: