SHOP eBOOKS | SHOP BOOKS| SHOP DVDs | SHOP CDs | SHOP YOGI TEA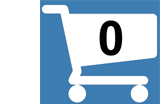 Everyday Kundalini (eBook)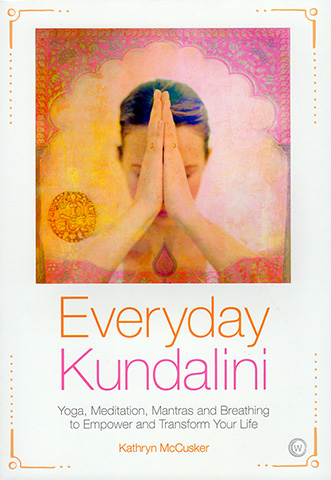 HALF OFF! - ONLY $10.26
Retails for: $12.99 You save: $2.73 (21%)
Yoga, Meditation, Mantras and Breathing to Empower and Transform Your Life
Printed version also available - $12.90
In her book Everyday Kundalini, Kathryn McCusker, accomplished opera singer and yoga teacher, shows how the study and practice of Kundalini yoga will take you far beyond the normal clutter and confusion of daily life, to a place where you can experience for yourself a sense of real freedom and stillness. Here your neutral, meditative mind can allow you access to inspiration and the excitement of new possibilities. Listen to this voice, your mind's authentic voice, and the voice of your dreams, passion and purpose. Through it express who you are and embrace all that you are and wish to become.
Learn how to release the healing and revitalizing power of the Kundalini. You will be shown how to follow a combination of guided meditations, yoga poses, breathing exercises and mantras to both activate and access the incredible energy, serenity and insight hidden within you.
Kundalini energy - what it is, how it works and its power to transform your life.
Kathryn explains the key Kundalini yoga poses, mudras and locks through illustrated and easy-to-follow instructions.
Benefit from her professional singing and yoga teaching experience, bringing you practical and effective breathing techniques and mantras.
Choose from 12 guided meditations created specifically for life enhancement, stress relief and immune system boosting, greater emotional balance and opening the path to new relationships.
ARTIST / AUTHOR BIOS

Kathryn McCusker, an Australian and now a KRI-certified teacher, discovered Kundalini Yoga and Meditation in Mexico in 2000, and has been teaching world-wide ever since.
PRODUCT DETAILS
File Size(s) & Update(s):
EPUB - 14.814MB - 07/14/18
MOBI - 15.849MB - 07/15/18

ePublication date: 07/14/2018
Catalog: e06081
Print-length: 160 pages
ISBN: 9781786781338
Publisher: Watkins; Printed Edition: 2018
Yoga Technology Sales Ranking (e-products): 71
---
CUSTOMERS WHO VIEWED THIS ITEM ALSO BOUGHT: