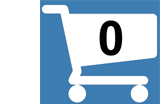 Gurudass - Musical Union
Products and Biography
Gurudass comprised Gurudass Singh Khalsa, a trained and gifted musician and his then wife, Gurudass Kaur Khalsa, a songwriter with a strong and powerful voice. Together they formed a unique and seemingly perfect musical union, bringing joy to many as they spread the mantras and Kundalini Yoga teachings of Yogi Bhajan.
For over 20 years they lived and taught Kundalini Yoga in Spain, and the Spanish influence can be heard in their compositions. Some of their recordings include the delightful voice of their daughter, Simran Simrat Kaur.
Born in New York City, Gurudass Singh was raised in Puerto Rico. A naturally gifted musician, he attended Berkelee College of Music, where he focused on guitar and composition.
Having met Yogi Bhajan, he chose to become a Sikh in 1972. He brought with him a musical masala that kept getting better with time. With his natural talent for singing and songwriting, he has the power to reach into the soul and create joy in the heart. Many of his songs have become classics in the Khalsa tradition.
Gurudass Kaur, has a voice that is strong and powerful, as well as a special gift for songwriting.
Together they wrote and recorded their own versions of Kundalini Yoga mantras which remain popular to this day. In 1999 they released a devotional mantra album, Adi Shakti, which also featured Gobinde Mukande. This was followed in 2002 by Longing to Belong, a collection of mantras to open the heart and make love blossom within. Then in 2003 they released Circle of Light, with the vibrational power to change and align chakras, strengthening the arc line, aura and radiant body.
Gurudass Singh now lives in Chile and Gurudass Kaur lives in Virginia, USA. In 2008 she released Kundalini Mantra Instruction, containing a compilation and guide to pronunciation for 67 of the most commonly used Kundalini Yoga mantras.