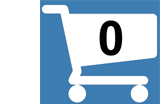 Ayurveda - 6 CD Set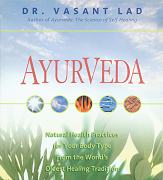 TODAY: ONLY $31.95
Retails for: $40.00 You save: $8.05
NEW! - SHOP eBOOKS | SHOP BOOKS| SHOP DVDs | SHOP CDs | SHOP YOGI TEA
Explore the Science of Life
For more than 4,000 years, the people of India have looked to Ayurveda as a pathway to vibrant health and increased longevity. This ancient healing science is treasured as a gift from the Vedas (the world's oldest sacred texts). Ayurveda offers all people a practical way to achieve self-realization: a way that is based not on constantly changing data, but on the eternal forces of the Universe. This set of 6 CDs has now been repackaged in a strong and attractive vinyl case.
Please note:
Music clips are for our promotional use only and should not be saved on your computer. They are meant to promote the artists and their recordings, and individual copyrights apply. If you enjoy the music please purchase the CD.
On Ayurveda you will learn how to apply to your own life this fascinating system for total wellness. Your personal instructor on this audio study course is Dr. Vasant Lad, founder of the Ayurvedic Institute in Albuquerque, New Mexico.
Drawing from his work, both in India and America, Dr. Lad leads you to a clear understanding of Ayurveda and its life-enhancing powers. You will learn to see your mind, body and spirit as a microcosm of the Universe itself.
The five elements present in all matter also exist in each individual. By learning the cosmic laws that govern these elements, you can strengthen and energize yourself - effectively and naturally.
From principles of self-healing and proper food combinations to the cosmic laws that unite all consciousness, Ayurveda makes it easy to explore this ancient healing art.
ARTIST / AUTHOR BIOS

Dr. Vasant Lad, Ayurvedic physician and professor, is one of the world's foremost experts in Ayurveda, and published widely on the subject. He is director of The Ayurvedic Institute in Albuquerque, NM, which he founded in 1984.
---
OTHER PRODUCTS BY OR FEATURING DR VASANT LAD:
PRODUCT DETAILS
Audio CD set - 6 disks running time = 390:55
UPC: 600835046022
Manufacturer: Sounds True. Released: 2000
Catalog: CD10001
Product Dimensions: 5.7 x 5.2 x 1 inches (14.5 x 13.2 x 2.5 cm)
Shipping Weight: 0.75 lbs (0.34 kg) Shipping Options
Yoga Technology Sales Ranking (all products): 158
---
CUSTOMERS VIEWING THIS PAGE MAY ALSO BE INTERESTED IN: