SHOP eBOOKS | SHOP BOOKS| SHOP DVDs | SHOP CDs | SHOP YOGI TEA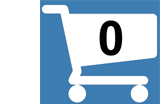 Ayurveda - 6 CD Set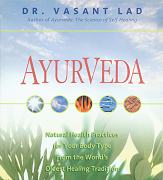 HALF OFF! - ONLY $20.00
Retails for: $40.00 You save: $20.00 (50%)
Explore the Science of Life
Please note:
Music clips are for our promotional use only and should not be saved on your computer. They are meant to promote the artists and their recordings, and individual copyrights apply. If you enjoy the music please purchase the CD.
ARTIST / AUTHOR BIOS

Dr. Vasant Lad, Ayurvedic physician and professor, is one of the world's foremost experts in Ayurveda, and published widely on the subject. He is director of The Ayurvedic Institute in Albuquerque, NM, which he founded in 1984.
---
OTHER PRODUCTS BY OR FEATURING DR VASANT LAD:
PRODUCT DETAILS
Audio CD set - 6 disks running time = 390:55
UPC: 600835046022
Manufacturer: Sounds True. Released: 2000
Catalog: CD10001
Product Dimensions: 5.7 x 5.2 x 1 inches (14.5 x 13.2 x 2.5 cm)
Shipping Weight: 0.75 lbs (0.34 kg) Shipping Options
Yoga Technology Sales Ranking (all products): 2159
---
CUSTOMERS WHO VIEWED THIS ITEM ALSO BOUGHT: