SHOP eBOOKS | SHOP BOOKS| SHOP DVDs | SHOP CDs | SHOP YOGI TEA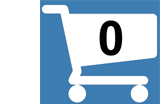 Liquid Bells Tibetan Bowls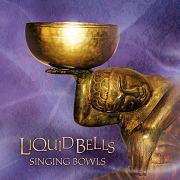 BUY NOW: ONLY $12.95
Retails for: $18.00 You save: $5.05 (28%)
Singing Bowls
Tibetan singing bowls have been used for centuries to produce relaxation, facilitate deep meditation, and move us into higher states of awareness. Listen to this CD while you work, rest, sleep or meditate. Create a wonderfully peaceful state for your daily activities by simply playing this CD continuously in the background.
Please note:
Music clips are for our promotional use only and should not be saved on your computer. They are meant to promote the artists and their recordings, and individual copyrights apply. If you enjoy the music please purchase the CD.
A pure and sacred statement that leads us straight into the heart of the silence. Thank you, Damien, for creating this beautiful recording. -
To move into deep meditation, let your mind follow the sounds. Effortlessly let yourself enter into the silence. By simply being available to enjoy the experience, the sounds will move through you, helping to clear away lower frequencies and attuning you to the higher vibrations of the Infinite and your soul.
Liquid Bells is the only CD I use for deep relaxation in my Kundalini Yoga classes. My students love it! I have also chosen it as the main sound track for my Guru Rattana Online classes. The deep, enlivening sounds of this unique presentation of Tibetan bowls are superb! -
ARTIST / AUTHOR BIOS

Damien Rose, the artist behind Liquid Bells: Tibetan Bowls, has been described as a truly "heart-aligned musician. He came to his calling as a master of the Tibetan bowls through a chance acquaintance too amazing to be mere coincidence: He had picked up a hitchhiker who just happened to be one of the artists on a Tibetan bowl mix playing on his car stereo.
PRODUCT DETAILS
Audio CD running time = 60:10
UPC: 635961117322
Manufacturer: Liquid Bells. Released: 2008
Catalog: CD02001
Product Dimensions: 5.5 x 5 x 0.4 inches (14.0 x 12.7 x 1.0 cm)
Shipping Weight: 0.25 lbs (0.11 kg) Shipping Options
Yoga Technology Sales Ranking (all products): 1875
---
CUSTOMERS WHO VIEWED THIS ITEM ALSO BOUGHT: