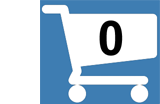 Ayurveda - 6 Cd Set.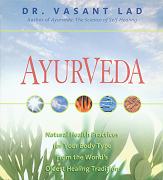 TODAY: ONLY $34.95
Retails for - $40.00 You save - $5.05
Ships FREE via USPS to US Retail Customers
Normally ships from our warehouse in 1-2 working days
MORE BOOKS | MORE DVDs | MORE CDs | YOGI TEA
Explore the Science of Life
For more than 4,000 years, the people of India have looked to Ayurveda as a pathway to vibrant health and increased longevity. This ancient healing science is treasured as a gift from the Vedas (the world's oldest sacred texts). Ayurveda offers all people a practical way to achieve self-realization: a way that is based not on constantly changing data, but on the eternal forces of the Universe. This set of 6 CDs has now been repackaged in a strong and attractive vinyl case.
Please note:
Music clips are for our promotional use only and should not be saved on your computer. They are meant to promote the artists and their recordings, and individual copyrights apply. If you enjoy the music please purchase the CD.