Zoom In with Guru Rattana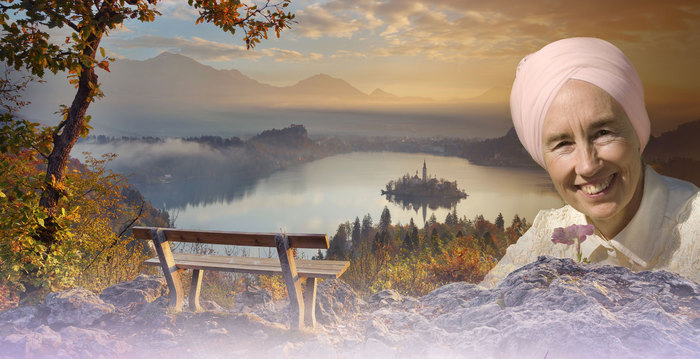 Level Deep - Learn Meditation with Guru Rattana
Next Workshop
Holiday Special - The Gift of Peace
HOLIDAY SPECIAL! As our gift to you, half price admission for everyone. Only $15 to participate in the workshop and also gain unlimited access to the video recording. This special rate also empowers you to make gifts of your own - by signing up at the same economic rate your friends, students and family members.
December 10, 2023, 10 AM - 1 PM PST (utc-8)
Learn More & Reserve Your Place. Book early - Limited places available
In this series I will share with you an easily accessible way to learn meditation. Anyone who has been hesitant about meditation, doesn't know where to start, needs specific guidance and encouragement, and wants more authentic connection with their inner reality, will welcome this new approach to this vitally important topic.
You have a gift of making us all experience the beauty of neutral like no other. Activation was fantastic … and gotta feel it and gotta love it in order to transform it!!!!!!!! The conscious listening to silence reminded me of the bliss I feel when listening to the snowfall, which is magical. -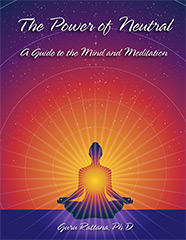 Starting with this course, my focus now is to share with you what I have learned after 44+ years of daily practice and teaching. There are so many nuances that can deepen and enrich our practice.
Please pass information about this course to friends, family and fellow students. I am most grateful for any assistance you can provide in publicizing my new courses to all your contacts.
This book, The Power of Neutral - A Guide to the Mind and Meditation, also available as an eBook, is the course book for Level Deep. I will make frequent references to it during my workshops.
Each workshop concludes with an open forum during which I can answer your questions and you can share your experiences.
All participants will gain access to a professionally-edited HD video recording of the complete workshop. You can stream from this link at any time and as often as you desire. Video will normally be available and a link added to your account within 7 days of the event.
The workshop was the best I've been in. Guru Rattana simplified and deepened everything, the wisdom, the teachings, and the practice. It was so profound and simple, at the same time. It takes decades - maybe a lifetime - of practice and teaching to be able to translate very complex spiritual and philosophical concepts into an easily understandable and logically developed presentation. Rattana's teachings showed us the path to opening the sacred space of universal energy in our own bodies, while feeling and intuiting the body's wisdom. This allowed us to access the non-judgmental neutral mind, while opening our hearts to compassion and love. It was a wonderfully brilliant workshop. -
I am so excited to be taking part in these live online classes. I found guru rattana's manuals before I did teacher training. I have always preferred these amazing manuals and wisdom to anything else in the kundalini yoga world. It's an honor to be able to attend classes after all these years of reading and teaching from her manuals. Thank you! -
It was SO GREAT to be a part of your class today! Thank you for such a great class, it was wonderful and blissful and powerful.
You said so many gems, I had to fight the urge to write notes!! I'm glad we can watch it anytime, because I will definitely be referring to the wisdom you shared.
I really love that you called the third eye, your "One Eye" - something about that really sounds good. I think the quote you said today that was my biggest inspiration was "The secret is...it ISN'T a secret" ~ I LOVE THAT!!
Thanks again -