Zoom In with Guru Rattana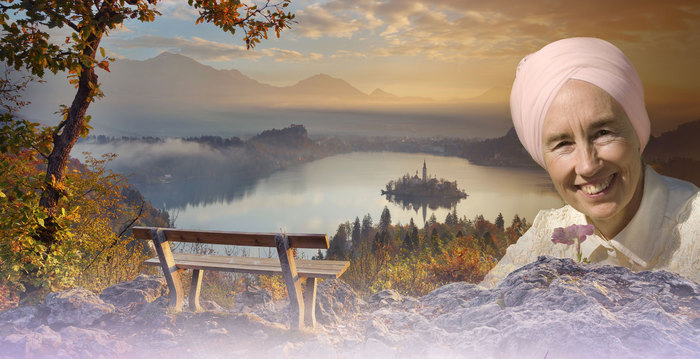 Awakened Womanhood - Diving into the Deep Feminine
Next Workshop
Wake Up and Stay Awake
This opening workshop is the foundational class for Guru Rattana's new Level Deep Training. Every subsequent class will build on the concepts and experiences that will be summarized in WAKE UP AND STAY AWAKE.
December 4, 2022, 10 AM - 1 PM PST (utc-8)
Reserve Your Place Now (Sliding Scale Available)
My new online workshops initiate a profound exploration of the basic aspects of womanhood. Each session serves to deepen woman's awakening and increase her ability to enjoy and celebrate her special life.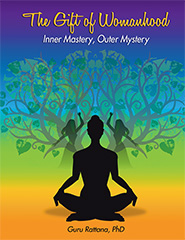 Together we explore many of the pivotal themes in my book The Gift of Womanhood - Inner Mastery, Outer Mystery, a comprehensive study with Kundalini Yoga and Meditation practices for women, also available as an eBook.
During each workshop I offer my personal interpretation of Kundalini Yoga and Meditation and how this technology can be used to honor and empower our womanhood. The techniques are presented in the context of woman's issues and how to direct our practice to respect our needs and constitution.
Woman is a woman. Woman is NOT a man. Being taught to value men and their way of being at the expense of their own identity is a fundamental perspective that has disempowered women for millennia. Each workshop is designed to transform how women relate to themselves and their role in the world.
These workshops help us deal with the challenges and transformation of the historic 2020 global reset. I will explain the relevant astrology and how women can take advantage of the new Aquarian energies infusing the Planet.
Recognizing that something is seriously the matter, we have to notice and do something! Women's participation with consciousness, courage, and compassion is required. Accepting that the energies and circumstances are intense, my heart-centered approach makes it possible to evolve with the times and lead from our empowered inner womanhood.
Join me and discover how to prepare yourself internally to deal with stress, uncertainty and pressure of the times, so that you can know your truth, love yourself and your life, and participate from your heart.
Each workshop concludes with an open forum during which I can answer your questions and you can share your experiences.