Simranjeet Kaur
Products and Biography
A former London Metropolitan police officer, Simranjeet Kaur was trained as a specialist officer investigating rapes and other serious sexual assaults. Eventually the stress of over 1000 such cases led to the onset of severe secondary traumatic stress. In 2009 she began to practice Kundalini Yoga for her own healing process.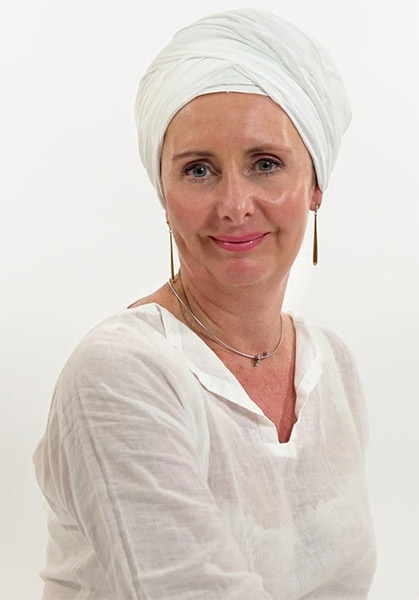 She describes its effects as "the opening of a floodgate of joy and ecstasy". Her immersion in the practice led to her development into a Kundalini Yoga teacher and trainer.
During her recovery and healing journey, she saw the parallels between her trauma and those of the many victims of sexual violence with whom she had worked:
how it feels to be in a world that most don't even talk about
to be alone with the haunting memories of severe traumatic incidents
the anger, guilt and other psychological effects of these experiences
the devestating effects on individuals, families and communities
Having observed the help given by Kundalini Yoga for her own recovery process, Simranjeet was inspired to share these amazing yogic tools in the form of her beautiful insightful book, a 40-day program using yoga and meditation to finally find peace within shattered pieces.
PRODUCTS BY OR FEATURING SIMRANJEET KAUR:
Below you will find our selection of products by Simranjeet Kaur. Retail customers will also enjoy our FREE US Shipping.