Miriam Kasin Hospodar
Products and Biography
Born and brought up in Berkeley, California, art, writing and music have been important to Miriam her entire life. She went from demonstrator and protester to an exponent and teacher of transcendental meditation. She has worked as a chef in France and Switzerland and roamed through temples and holy places in Southern India.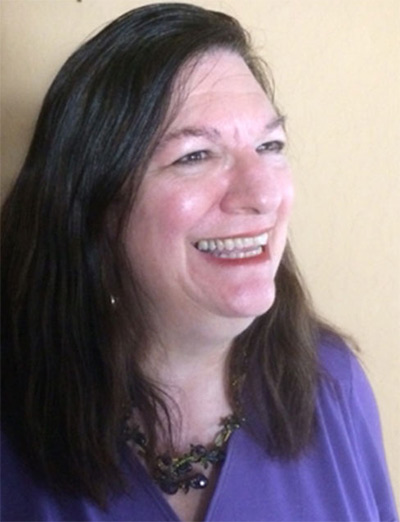 One of the most wonderful things about Berkeley for her was the rich exposure to a variety of music. Pete Seeger, Jean Ritchie and Mance Lipscomb gave children's concerts. There were annual jazz festivals at the university with greats such as Miles Davis, Thelonious Monk and Carmen McRae, and folk festivals and concerts featuring Joan Baez and Bob Dylan, along with more traditional folk musicians. Mostly she got hooked on the blues.
By the ripe old age of fifteen Niriam was hanging out in San Francisco at the Fillmore and Avalon ballrooms, and at free rock concerts in Golden Gate and Provo Parks. She attended the Monterey Pop Festival and listened to the underground FM radio stations constantly. The music of the time expressed her feelings about what was going on around and inside of her.
Virtually every major happening, demonstration and protest in the San Francisco Bay Area in the 1960s saw Miriam front and center. She says that she inhaled her share of tear gas at Vietnam protests and the People's Park demonstrations. A little too much was going on for her peace of mind.
In 1970 she discovered Transcendental Meditation, and has been practicing it regularly ever since. She became a teacher in 1973, and has taught in the U.S., the Philippines and Taiwan. She studied with and worked on the staff of Maharishi Mahesh Yogi, the founder of the TM organization, in Europe and in India.
Miriam has a B.A. in Art History from Oakland University in Michigan and a BFA from California College of the Arts. She worked as a chef in France and Switzerland, roamed around South India going to temples and holy places, ran a health spa in Missouri, and has worn a dozen other hats and even made a few new ones for herself. She says that some of her richest experiences have been while sitting at home at the drawing board or writing.
The wise sage Satchel Paige's advice is her watchword: "Work like you don't need the money, love like you've never been hurt, dance like nobody's watching."
PRODUCTS BY OR FEATURING MIRIAM KASIN HOSPODAR:
Below you will find our selection of products by Miriam Kasin Hospodar. Retail customers will also enjoy our FREE US Shipping.