Jivan Joti Kaur Khalsa, Ph.D.
Products and Biography
Jivan Joti Kaur Khalsa has a Ph.D. in psychotherapy, but her first love revolves around the practices of Kundalini Yoga, Meditation, and Sat Nam Rasayan Healing. Her studies with the late Yogi Bhajan began in 1970. She gained much from his teachings, especially concerning the art of listening - to the needs of her body, to the neutrality of her mind, and to the longing of her soul.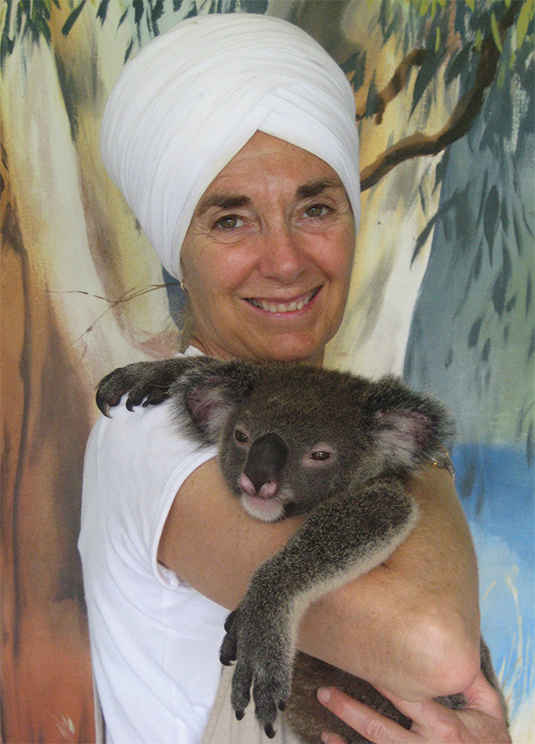 She says that Kundalini Yoga changed her life for the better, giving her the tool kit to live a conscious and happy life. Out of gratitude, she knew that she needed to share these teachings with others. Since 1971, she has taught Kundalini Yoga, Meditation and the Science of Humanology (conscious living) to a variety of populations, nationally and internationally. She says that Kundalini Yoga is not just for the fit, young and supple. Over the years she has taught housewives, corporate executives, physicians, pregnant women, moms and babies, sports enthusiasts, children, teens, addicts, people living with HIV and AIDS, seniors, people in wheel chairs, those wanting to lose weight -- the list is limitless. Kundalini Yoga can be used by anyone who wants to bring wholeness into his or her life.
She also trains teachers in Kundalini Yoga, up to Level II. She comments on what she regards as a great honor and privilege, watching people transform their lives through this training process. Her favorite trainings are the Level 2 modules - Conscious Communication, Authentic Relationships, Lifecycles and Lifestyles, and Vitality and Stress.
Jivan Joti teaches a variety of workshops. While writing The Art of making Sex Sacred, she facilitated workshops in Yogi Bhajan's teachings on "Creating Sacred Relationships". Married since 1972, she has four married children and five grandchildren. Her husband, Guru Terath Singh, often teaches alongside her.
She has also developed a very special training program, called "The Yoga of Death," as detailed in her book Dying Into Life: The Yoga of Death, Loss and Transformation, which includes Yogi Bhajan's teachings on death and loss.
She has studied Sat Nam Rasayan (SNR), an ancient healing form, given to Guru Dev Singh by Yogi Bhajan, and wants to share it with the world. A very effective system which can be learned by anyone, it is based on neutral awareness and love. She has helped create the Kundalini Yoga and Meditation for Addiction Recovery program.
PRODUCTS BY OR FEATURING JIVAN JOTI KAUR:
Below you will find our selection of products by Jivan Joti Kaur. Retail customers will also enjoy our FREE US Shipping.