Guru Nanak
Products and Biography
Guru Nanak was born on 29 November 1469 at a village near Lahore in what is now Pakistan. According to Sikh traditions, events of his early years demonstrated he had been marked by divine grace. Contemporary commentaries provide details of his blossoming awareness and interest in divine subjects.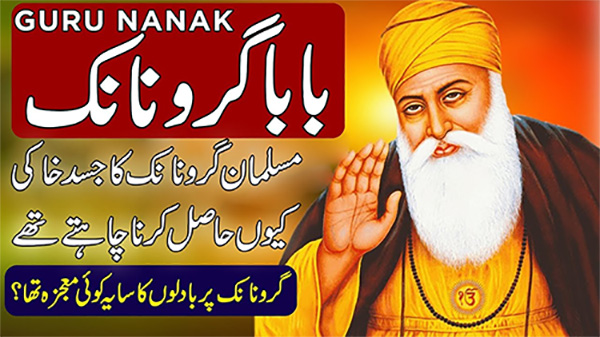 At school he is said to have astonished his teacher by describing the implicit symbolism of the initial letter of the alphabet, resembling the mathematical version of one, as denoting the unity or oneness of God.
He went on to become the founder of Sikhism, the fundamental beliefs of which, as articulated in the book of sacred scripture Guru Granth Sahib, include faith and meditation on the name of the one creator, unity of all humankind, engaging in selfless service, striving for social justice for benefit and prosperity of all, and honest conduct and livelihood while living a householder's life.
As the first guru, Guru Nanak contributed a total of 974 hymns to this book. The role of the guru is pivotal to Sikhism. Not an incarnation of God or even a prophet, he is regarded as an illumined soul. He taught that Sikhism is "not about hearing voices from God, but it is about changing the nature of the human mind, and anyone can achieve direct experience and spiritual perfection at any time". God can be accessed directly without resorting to rituals or priests.
He taught that the spiritual life and secular householder life are intertwined, and that the everyday world is part of Infinite Reality. Increased spiritual awareness leads to increased and vibrant participation in the everyday world.
Guru Nanak traveled extensively during his lifetime, starting in 1496, at age 27, when he left his family for a thirty-year period, and is said to have visited Tibet, most of South Asia and Arabia. Shortly after proclaiming Guru Angad as his successor, he died peacefully on 22nd September 1539 in Kartarpur, at the age of 70
PRODUCTS BY OR FEATURING GURU NANAK:
Below you will find our selection of products by Guru Nanak. Retail customers will also enjoy our FREE US Shipping.