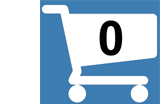 Wholesale Customers
As appointed distributors for virtually all of our vendors, we are in a position to offer special terms to wholesale customers. Take advantage of our wide range, in-depth stocks and our one-stop shopping for many of your requirements in tihs specialist field.
We hold accounts with all the major publishers, and can obtain virtually any book in print subject to order quantity. We frequently source books for some of the largest yoga studios in North America.
Registered teachers or student teachers of Kundalini Yoga - please check out our Teachers' Forum, which also offers many other professional benefits.
Book stores, yoga studios and other bona fide retailers should initially contact our sales department:
email: websales@yogatech.com
telephone: +1 570 988 4680
fax: +1 570 988 4640
---
Please note that digital products, such as eBooks or MP3 downloads can not be resold, and do not qualify for any special wholesale discount.