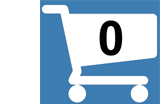 Safe Shopping and Site Security
The absolute safety of all your personal information is our very highest priority!
For the protection of all our visitors and customers, we have secured our site with an EV (extended validation) business security certificate from GeoTrust – the leading name in site security. The Internet's one million most visited sites rely on GeoTrust more than any other SSL certificate authority.
What does this mean for you?
As part of their validation procedures, GeoTrust have checked our business to satisfy themselves that we are who we say we are, we are located where we say we are and that we are the legal owners of our domain – www.yogatech.com
Our site automatically switches to secure mode prior to collecting any of your personal information. Information is transferred to our server using 256 bit encryption with a 2048 bit root. In practical terms this means that the sun will burn out before anyone could figure out any of your personal details.
GeoTrust are also prepared to put their money where their mouth is, and indemnify you against any possible fraud while using our services, up to a sum of $500,000
On all modern browsers viewing our secure pages the address bar will turn green, visually confirming that you are protected to the highest level of authentication currently available.
Credit Card Security
We do not process or store any credit card information on our site. Your card details are entered directly to PayPal. We never see them, and have no means of accessing or retrieving them thereafter.
Server Security
Our dedicated server is professionally maintained and updated, housed behind multiple levels of security and hosted by industry leaders Amazon Web Services (AWS).