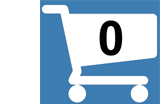 Heart Quest Foundation
The mission of Heart Quest Foundation is to openly share the ancient transformational technology of Kundalini Yoga and Meditation as brought to the West by Yogi Bhajan.
Our goal is to make transformational information and resources more readily available worldwide to all who wish to live in consciousness and make their contribution to creating a peaceful, sustainable, equitable and heart-centered world.
Guru Rattana, Ph.D. is the prolific author, inspiring teacher and creative force behind Heart Quest Foundation. She is recognized for incorporating the feminine feeling dynamic into traditionally masculine oriented spiritual teachings.
Our Internet presence and Web sites have unquestionably positioned Guru Rattana as "The Kundalini Yoga Teacher for Students without a Teacher".
Please support our work. Your generous contributions will enable us to expand our activities by:
Providing Scholarships for Our Teacher Training Courses
Offer assisted place scholarships to deserving students wishing to attend our KRIYA (Kundalini Rising International Yoga Academy) Level One Teacher Training Courses in Hawaii, Ukraine, Turkey and elsewhere.
Residential courses are expensive to arrange and operate. We are very aware of the many potential students eager to become Kundalini Yoga teachers, who do not have the wherewithall to fully finance their attendance. Subject to funding, we intend to offer some assisted place scholarships for each of our future courses.
Broadening Our Global Outreach
Greatly increase the availability of our materials and teachings to needful people world-wide by supporting translation services for existing books, online services and DVDs and the production of many new materials.
Revise, update and translate in many languages Guru Rattana's published works on Kundalini Yoga & Meditation and Women's Empowerment.
Edit, publish and translate new books by Guru Rattana and Guru Kirin.
Produce DVDs in a number of languages based on the very successful Guru Rattana Online streaming video classes, and aimed at practitioners of all levels of experience.
Expand our Web presence by the introduction of new Web sites in both English and other languages.
Introduce live online Kundalini Yoga & Meditation classes.
Revise and expand the twenty-five free courses in text format that have been available on the Internet for ten years have been accessed by over 300,000 students worldwide and brought many to teacher training programs and Kundalini yoga classes. These classes will also be made available in streaming video format.
Catalog the published content of over 170 free New Millennium Being newsletters, along with the huge reservoir of information from over 10 years of posts to our Kundalini Yoga mailing list. This will eventually provide possibly the most comprehensive resource of such online information and learning materials.
How to Support our Work
Heart Quest Foundation is located in Coronado, CA, and is registered with the United States Internal Revenue Service (IRS) as a 501(c) Private Foundation. You can click here to check our status.
We are most grateful for donations from anyone, anywhere in the world. US income tax payers can make tax-deductible contributions to Heart Quest according to the guidelines set out by the IRS, and consequently reduce their taxes. You should speak with your tax advisor for further guidance on this.
You can make your contributions either in the form of onetime payments, or as regular monthly subscriptions. You can donate via PayPal (special low processing rates apply to registered charitable foundations) or via your bank account or credit card.
---
If you wish to contact us, please email - heartquest@yogatech.com - giving your phone number if you would like us to call you. We will be glad to talk with you and explain more about our projects and aspirations.