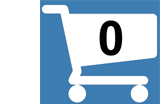 Heart Quest Foundation
Heart Quest Foundation's mission is to openly share the ancient transformational technology of Kundalini Yoga and Meditation as brought to the West by Yogi Bhajan.
Our goal is to make this technology more readily available worldwide, to help all who wish to live in consciousness and make their own contribution to creating a peaceful, sustainable, equitable and heart-centered world.
Introducing Guru Rattana, Ph.D.
Guru Rattana is the prolific author, inspiring teacher and creative force behind Heart Quest Foundation. She has a profound desire, developed over forty hears of daily personal practice, to share her easily accessible approach to meditation and awakening of consciousness, combining a spiritual life with physical world manifestation. She is widely recognized for incorporating the feminine, feeling dynamic into traditionally masculine oriented spiritual teachings.
Her Internet presence, developed over the past 20 years via Web sites and social media, has unquestionably elevated Guru Rattana in the public consciousness, and reinforced her life mission to create a heart-centered world, by bringing Kundalini Yoga and Meditation to a global audience.
With your generous contributions, you too can be a part of this important mission, to direct the Aquarian Age towards peace, harmony, and the well-being of all. Current and future programs include, but are not limited to:
Creation of new books and ebooks
Recording of audio books and blogs
Expansion of on-line courses
Offering innovative teacher training programs, and
Commissioning a new knowledgebase holding over 30,000 messages, originally posted by both students and teachers on the then Kundalini Yoga mailing list, originally hosted by Yahoo Groups.
Now you can join with us to expand our activities and broaden our global outreach to women and men everywhere.
How to Support our Work
Heart Quest Foundation is located in Coronado, CA, and is registered with the United States Internal Revenue Service (IRS) as a 501(c)(3) Private Foundation. You can click here to check our status.
We are most grateful for donations from anyone, anywhere in the world. US income tax payers can make tax-deductible contributions to Heart Quest according to the guidelines set out by the IRS, and consequently reduce their taxes. You should speak with your tax advisor for further guidance on this.
You can make your contributions either in the form of onetime payments, or as regular monthly subscriptions. You can donate via PayPal (special low processing rates apply to registered charitable foundations) or via your bank account or credit card.
If you wish to contact us about our programs, please email - heartquest@yogatech.com - giving your phone number if you would like us to call. We will be delighted to talk with you and explain more about our projects and aspirations.