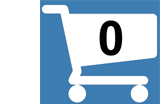 eBook FAQ
Frequently Asked Questions
We have compiled this FAQ for your guidance from your questions about eBook downloading, installation and reading on a whole range of devices. If you can't find your answer, then please contact our friendly support department. Based on customer feedback, we will augment FAQ content as necessary.
Updated: 06/04/21.
Please note that under our site Terms and Conditions of Use, and in order to comply with our prinicpals' licensing conditions, all eBook sales are made on a non-returnable, non-refundable and non-exchangeable basis. It is your sole responsibility to satisfy yourself regarding the suitability of any of our files for your system prior to purchase.
1. My Account
2. eBooks
3. eBook Installation
1. My Account
No, that is not necessary. During the checkout process our software will check for an existing account, and if none is found, a temporary password will be sent to you along with your order confirmation. Then simply use the "Login/New Account" link, enter the email address you used to place your order and your password. You will be taken to your Home Page. There, under MY LINKS you will find a link to your eBook Library, as well as a link, under ACCOUNT SETTINGS to update your password to one more easily remembered.
Look for the Login/Sign Up link at the top left of any page. Click on that, and then enter your registered email address and password.
Log-in to your account, click on the ACCOUNT SETTINGS tab on the top menu bar, and then select UPDATE PASSWORD from the drop-down list.
Log-in to your account. Click on the MY LINKS tab on the top menu bar, and then select eBOOK LIBRARY from the drop-down list. On this page you will find a list of your eBook purchases. Click on the one you wish to download. If you are having problems installing your new book check out section 3 below.
Your bank or credit card will be charged during the checkout process. Your order will be confirmed and your book added to your account once this charging process has successfully completed.
2. eBooks
eBooks can be read offline using any compatible device. You can use a reader or app installed on your computer, tablet or phone. For those of you with the Microsoft Edge browser, this will read epub format directly. For more information on installing your book on many popular devices, please refer to section 3 below:
Your purchase is only for the format you specify on your order. You can obtain additional formats, but each one will be regarded as a separate purchase, with its own entry and link in your eBook Library.
Click on the cart icon to go to your cart. Delete the incorrect item and then return to eBook store and reselect.
We will maintain your download link on your account. We ask that, in turn, you keep your account login details secure, and do not let anyone else access your Home Page. We monitor for access by alternative IPs, or excessive downloading, and may contact you if we have any concerns.
We augment our content regularly. If there is a specific title you want please let us know, and we will see if it can be added to our inventory. This is not always possible due to restrictions on distribution imposed by many of the major publishers.
3. eBook Installation
You can install your eBook file on any compatible device. The following guides have been provided for your assistance:
Not all browsers recognize the immediate download request issued when you click on your book. If the file opens in your browser window, look for a download link, which may be in the form of a down arrow (↓). Alternatively, right click on the screen and select "save as", and then click on the save button or link in the next window.
Download Xodo from the Google Play Store, and use it to open the file.
To download titles directly to your device, simply click or tap on the title download link from your eBooks Library. Download times depend on your connection speed and file size.
The iBooks app must already be downloaded and installed on your system. Download any previously purchased ePub file to your computer by clicking on the title download link from your eBooks Library. Download times depend on your connection speed and file size. Once your download is complete, click on the file in your downloads folder, and it will launch in iBooks on your computer. When next you sync your iPhone or iPad to your computer, the title will be synced with your device.