Siri Ved Kaur
Products and Biography
One of Yogi Bhajan's earliest students, Siri Ved served as his personal cook in the 1970's. It was in his kitchen that her natural aptitude for preparing healing foods was nurtured and first blossomed. She learned by his side in the kitchen and at his feet as a student, discovering the secrets of the creation of amazing food with a unique yogic flair.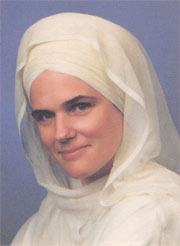 PRODUCTS BY OR FEATURING SIRI VED KAUR:
Below you will find our selection of products by Siri Ved Kaur. Retail customers will also enjoy our FREE US Shipping.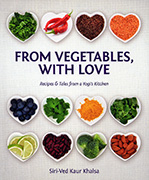 From Vegetables with Love
$22.48