Hargopal Kaur
Products and Biography
Hargopal Kaur, having had a career in aerospace, has moved on from physics to metaphysics, studying space in the infinitesimal realm to the space in which our planet inhabits, and the space of existence and relationships. She also wandered into Kundalini Yoga over 30 years ago, and found herself a new home in the teachings of Yogi Bhajan.

PRODUCTS BY OR FEATURING HARGOPAL KAUR:
Below you will find our selection of products by Hargopal Kaur. Retail customers will also enjoy our FREE US Shipping.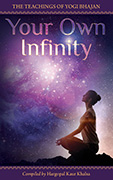 Your Own Infinity
$19.90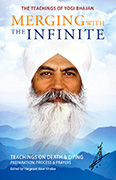 Merging with the Infinite
$15.90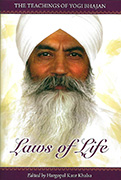 Laws of Life
$11.90