David S. Shanahoff-Khalsa - Kundalini Yoga Therapist
Products and Biography
David Shannahoff-Khalsa is a researcher in mind-body dynamics at the University of California San Diego (UCSD). He is a world authority in yogic medicine, a Kundalini Yoga teacher, and a leader in the field of alternative therapies for psychiatric disorders, whose advice on Techniques to enhance human performance has been sought by the Pentagon and also the National Research Council Committee. He has published widely in scientific journals and regularly presents full day courses at the American Psychiatric Association and other national and international conferences.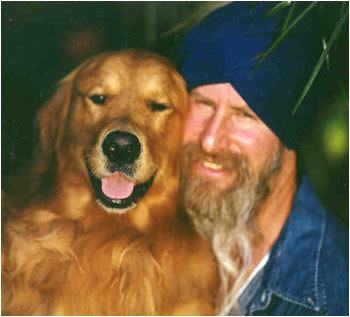 He is a yogic therapist at the Center for Wellness and Personal Growth in the Executive Mental Health Program, Department of Psychiatry, UCSD. David has published three books outlining his years of experience using Kundalini Yoga Meditation as taught by Yogi Bhajan to understand and treat psychiatric disorders – Kundalini Yoga Meditation, Kundalini Yoga Meditation for Complex Psychiatric Disorders and Sacred Therapies: The Kundalini Yoga Meditation Handbook for Mental Health.
Prior to joining UCSD in 1994 he spent 23 years at the Salk Institute for Biological Studies, first working on the building blocks of the genetic code, and later pioneering studies in the neurosciences that have led to the discovery of a novel step in the evolution of the nervous system that gives new insights to mind-body rhythms and their control.
The Research Group for Mind-Body Dynamics is pioneering novel clinical approaches for treating psychiatric, sleep, cardiovascular, and digestive disorders; devising new methods of analysis using state-of-the-art instrumentation, and discovering new insights to mind-body rhythms during sleep and waking states. He is also pioneering novel breakthroughs for the fourth most common psychiatric disorder (obsessive compulsive disorder) with colleagues in the Department of Psychiatry at UCSD.
David Shannahoff-Khalsa's most-cited work is a 1999 study on the effects of two meditation protocols on two groups of individuals with Obsessive-compulsive disorder (OCD). The one group practiced The Relaxation Response plus Mindfulness Meditation technique, while the other group employed a Kundalini Yoga protocol. After three months, it was found the Kundalini Yoga group showed greater improvement on all six scales being used for evaluation. while The Relaxation Response/Mindfulness Meditation group showed no improvements. The groups were merged for an additional year using the Kundalini Yoga techniques. At 15 months, the final group improved significantly on all the scales, demonstrating that kundalini yoga techniques are effective in the treatment of OCD.