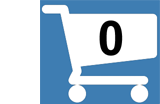 Join Our Teachers Forum
Dear Teacher,
Our Teachers' Forum is part of the committment of Yoga Technology to support the on-going development of Kundalini Yoga and Kundalini Yoga teachers worldwide. All current teachers and student teachers are cordially invited to apply for membership.
To qualify you should either be established as a teacher of Kundalini Yoga, or currently participating in a recognized teacher training program. A current IKYTA or Yoga Alliance registration is not necessary, but in the absence of such recognized certification we may need independent verification of your status before your application can be processed. We would also like to reach out to teachers of other yogic disciplines who are interested in learning more about Kundalini Yoga.
As a member teacher you will be able to take full advantage of all our services and facilities:-
Discounts of 40% on all Guru Rattana books & manuals and 30% or more on everything else. (see note)
Free US Shipping, economical rates for everyone else
Free entry in our online Teachers Directory
Email updates whenever we have something to share with you
Special deals that we may negotiate with third party suppliers from time to time
Membership is FREE and registration takes only a few minutes. We ask for minimal personal and professional details. If you already have a password for our Inner Circle (and have accessed this page from your home page) then you have taken the first step towards membership. If not then please click here. Once you have logged in you can use the link from your home page to return here. We vet all applications prior to approval.
The Yoga Technology ONLINE DIRECTORY contains contact details (name, city, state, country, email, telephone) for all our member teachers. This list is a great and FREE way for you to advertise for new students. We have made use of specially developed software to insure that your email address CAN NOT be harvested from this site and used to send you spam. Student members do not get a directory listing.
Registration with our Forum does not involve you in any commitment to Yoga Technology. All information provided is covered by the terms of our Privacy Policy, and other than those details published on our Contact List and your personal Web page, will not be sold, disclosed or shared with anyone else. You can terminate your membership at any time, and when you do so, any personal details will be removed from our database.
If you have any questions, or would like further information prior to sign-up, please contact our Teacher Support.
Sat Nam!
Yoga Technology
Note: Wholesale discount terms on qualifying orders are now available for ALL our products. However, we regret that discounts CAN NOT be applied retrospectively to orders already in our system at the time of membership application.