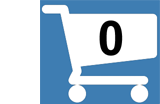 Web Center for Kundalini Yoga
Welcome to Yoga Technology, Web Center for Kundalini Yoga, and home to Guru Rattana Online. Enjoy our huge product range, low prices and free US shipping.
For the past 20 years we have offered a one-stop shop for all your Kundalini Yoga Book, DVD & CD requirements, beginner through advanced, and from all your favorite artists & authors, including Guru Rattana, Yogi Bhajan, Snatam Kaur, Gurmukh, Maya Fiennes, and many others.
Browse around, make your selections and enjoy our FREE US Shipping and prices which are always hard to beat. Our state-of-the-art site security insures your visit will be safe as well as pleasurable.
We have many products designed to assist you in your practice. Not everyone lives within easy range of a teacher, so for many home study is the only way to learn Kundalini Yoga and to develop a familiarity with its many facets. As well as Guru Rattana Online, new students should also check out Nirvair Singh's excellent Beginners Course.
We have many Books and Manuals with which to augment your practice, Instructional DVDs from leading practitioners and Music and Mantra CDs to help you relax and meditate.
I want to thank you. Yesterday I received my order from Yoga Technology. I must tell you it was the most beautifully packaged order that I have ever received. Thank you so much for taking such care when packing up my purchases! -
Kundalini Yoga is an ancient technology first brought to the West in 1968 by Yogi Bhajan. Focusing on the breath, on movement and on mantra, regular practice will strengthen the mental, physical and nervous energies of the body, leading to an expansion of awareness and the commencement of a journey of self-discovery.
Guru Rattana, PhD, was one of Yogi Bhajan's students, and compiled an extensive collection of his early teachings in three best-selling manuals – Transitions to a Heart-Centered World, Relax and Renew, Sexuality and Spirituality - still as popular today as they were when they were first published. She has also written a number of other books, all of which are available from Yoga Technology. Guru Rattana is based in San Diego, CA, but also Teaches in Europe for several months each year.
Probably one of the most effective and economic ways in which to augment your practice is with a subscription to Guru Rattana Online, our streaming video service. There are over 70 lessons available with more in production, and they can be watched whenever and as often as you like. A broadband connection is recommended.
Check Out Our Most Popular Products
Please help us by reporting any problems or issues you may experience while using this site - anything from typos to defective links. Please use our Contact Form to file your reports. All submissions will be greatly appreciated.