Welcome to Kundalini Yoga On Demand
Transform Your Life for Only $9.95 per Month!
When you subscribe to Guru Rattana Online, you are taking the first steps towards a life-changing experience. Each artfully designed and thoughtfully presented class offers you an opportunity to expand your consciousness, align your body, elevate your mind and balance your emotions and, as a PayPal subscriber you will receive a 24 hour free trial. If you are not happy with what you see, simply cancel your subscripion without obligation.
WORLD CLASS

Teaching available in the privacy of your home

IDEAL

for students at All Levels

ECONOMIC

- choice of LOW Monthly or Annual Subscriptions

UNLIMITED

Viewing of Classes – 24/7

PROFESSIONALLY

Produced and Edited

STATE-OF-THE-ART

technology, plays on virtually all devices including iPhones & Androids
Now, following a major upgrade, the service is better than ever. All 74 video programs (amounting to some 120 hours of tuition) have been re-edited and enhanced, with re-mastered sound tracks and harmonious mantras. You can enjoy Guru Rattana's wisdom on virtually any device, and the lesson notes have been augmented to provide further guidance to those participating.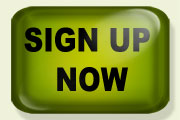 Sign up Now to enjoy a FREE preview!
As a new student, you can explore Guru Rattana's Kundalini Yoga Online lessons during your initial 24 hour trial period. If you are not completely hooked than you can cancel your subscription with PayPal on this first day and you will owe absolutely nothing.
Jump in! You will be surprised by how easy it is to begin your practice, and delight in your newly-discovered experience of well-being. Guru Rattana explains it all. Simply follow her guidance and commence your own exciting journey to awareness.
Guru Rattana, I can never thank you enough for the difference your teachings have made to my life. -
Guru Rattana was the first of Yogi Bhajan's students to successfully introduce Kundalini Yoga to an online audience. Over the past eighteen years, her unique and compelling teachings have enabled her to establish a commanding Internet presence and she now enjoys a large and enthusiastic world-wide following.
Now, thanks to the latest streaming video technology, you can enjoy the remarkable teaching methods of Guru Rattana in the comfort and privacy of your own home. Join with her and her San Diego students 24/7, whenever your schedule will allow.
Make BIG savings by signing up for one of our special re-launch offers. All new PayPal subscribers also receive a FREE 24 hour trial – cancel during that period without obligation.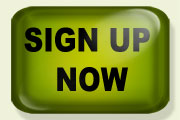 The Inner Art of Awareness
A gifted astrologer, Guru Rattana has long recognized how the annual transition of the Sun through the Zodiac, and the interplay between cosmic and planetary energies, can profoundly influence us here on planet Earth. She explains the specific lessons, attributes and challenges of each Sun sign and how its energy impacts everyone, regardless of their situation in life and their own specific birth sign.
This wisdom is woven into her methodology - The Inner Art of Awareness - a simple and highly effective awakening process – which makes a unique contribution to the ancient teachings of Kundalini Yoga and Meditation of Yogi Bhajan. Her Guru Rattana Online classes are designed for students of all ages, levels and abilities. Enhanced by her warm heart, sense of humor and vast experience, they serve to simultaneously instruct and uplift all those who participate.
Average class time is around 100 minutes. Each one is split into several sections making it easy to watch in its entirety, or to begin with tuning in, or go straight to the yoga sets and meditation, as well as to quickly retrace your steps to the parts that you may wish to experience again.
Guru Rattana offers a new kind of teaching on the web. Her videos invite us into the region of the heart, from where we can safely explore uncharted territory. These on-line classes teach us the many paths of archetypical wisdom from her own rich knowledge in two powerful traditions; first from the astrological and intellectual basis and then from the Kundalini Yoga, or experiential way.

No matter which universal lesson we choose to watch, her methods are very balancing and the positive energy of the class comes through in the video to personalize this harmony.
Each Guru Rattana Online Class Normally Includes:
INTRODUCTORY TALK

by Guru Rattana, giving a summary of the class and its benefits, and often relating the teachings to the energies of a specific sign of the Zodiac

TUNE IN

& warm up exercises

KRIYA

or Set of Kundalini Yoga exercises

DEEP

Relaxation

MEDITATION

- Kundalini Yoga style, followed by closing songs and blessing
Special Re-launch Pricing – Sign Up NOW for BIG Savings!
PayPal Subscriptions:
Monthly - $9.95 – save $3.00
Annual - $99.95 - save $30.00
Credit Card:
6 Months - $54.95 – save $15.00
12 Months - $99.95 – save $30.00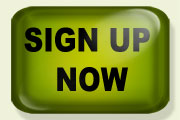 Notes
Guru Rattana Online will play on virtually any device - Windows, Mac or Linux systems as well as iPads, iPhones, Androids and other platforms with video playback capabilities. Check it out with the introductory video on this page. If you can view this video then you can view them all!
PayPal subscribers also receive an initial 24 hour trial, and can cancel without obligation during this period. If you don't currently have a PayPal account, then you can sign up for one during the subscription process. Alternatively, you can take out a fixed term 6 or 12 month contract payable via credit card.
As long as you keep your PayPal subscription current we will not increase your payments - that is our guarantee!
Regular pricing - Subscription monthly - $12.95, Subscription annual - $129.95, Credit Card 6 months - $69.95, Credit Card 12 months - $129.95