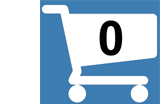 Guru Rattana Kundalini Yoga - Europe 2018
For her 2018 European tour, Guru Rattana will be offering 3 Kundalini Yoga immersion retreats - a 7 day 'The Gift of Womenhood' in Sweden, and two 10 day Kundalini Yoga Trainings in the Fruska Mountains in Serbia. You will find full details posted below.
This is a unique opportunity to be guided by Guru Rattana into the deep and subtle realms of consciousness and inner peace. Meet Guru Rattana in person and experience the magic of her presence and her teachings.
Save the dates and register while there is still space! (The courses in Serbia are almost full.)
SWEDEN
ÄNGSBACKA

Gift of Womanhood - Relax and Enjoy Inner Peace
September 1 - 9, 2018
http://www.angsbacka.se/event/kundaliniyoga-retreat-with-guru-rattana/
This special workshop is designed by a woman for women! Based on forty years of daily practice, Guru Rattana shares how to practice Kundalini Yoga to support your womanhood and teach your own classes on woman's empowerment. Her prolific writings includes 2 groundbreaking books for women The Gift of Womanhood and The Destiny of Women Is the Destiny of the World.
Contact:
Ransher Kaur Jannsen
SERBIA
FRUSHKA MOUNTAIN TRANQUILITY

The Yoga of Awareness Teacher Training - Level 1
With translation for Russian-speaking students. Suitable for all levels, for Russian-speakers and for everyone else!
September 17 - 28
Your Life is In Your Chakras - The Yoga of Awareness Teacher Training - Level 2
With translation for Russian-speaking students.
October 2 - 13
Contact: Hari Kartar Kaur - Yoga X-Press - http://www.kri.yxp.ru