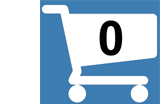 Wah! - Wahe Guru Kaur
Products and Biography
Wah – Wahe Guru Kaur – in her thirst for spiritual experience, has spent a lifetime studying music in three continents. Chanting, meditation and devotion are woven into her daily existence. Ancient scriptures and poetry, meditative technology, and longing for God are all part of her everyday thought.
Wah is a word that pervades Eastern cultures, and as it turns out, means just about the same thing in every language. This sound expresses the experience of deep infinite understanding and wisdom, indescribable bliss. She has carried this name for many years and she is still on that path of bliss, seeking to understand the nature of her name.
In 1976 Wah! moved into an ashram in Brooklyn, NY and spent 13 years in rigorous spiritual training. She immersed herself in yoga, meditation, study of ancient texts, singing the Divine Name, and achieving personal perfection, arising in the early morning hours for meditation and yoga, and spending a major portion of each day in practices of heightened awareness.
In 1989 her life became more public when she became personal assistant to Simran Khalsa at Cherdi Kala and helped run the business. She also met Yogi Bhajan who inspired her to make music with Kundalini Yoga Mantras and Sikh prayer. Her recordings Aquarian Sadhana, Ambrosial Moon Sadhana, Sa Ta Na Ma and Japji Sahib came from this period.
In 1993 the WAH! band was formed, and they traveled and performed music and chanting at festivals and retreats (Yuba City Cultural Arts Festival, Womanheart Retreat). In 1995, she moved to Los Angeles, where the band performed for celebrities, opened for Hole (Courtney Love), and built a following in local clubs and venues in California.
The WAH! band was brought into VTV Vancouver Morning Television in 1999. In September 1999, Wah! began touring with Krishna Das (Triloka Records), playing bass, violin and back-up vocals. For two years Wah! managed and performed with Krishna Das, and engaged constant US touring.
Her travelling has given Wah! the opportunity to share her music and spiritual experience with peers, friends and fans. Participating in national conferences and retreats (Yoga Journal Conference, Kripalu, Omega Insitute, Midwest Yoga Conference, Southwest Yoga Conference, Naropa Institute, to name a few) has allowed Wah! to feel part of a global spiritual community.